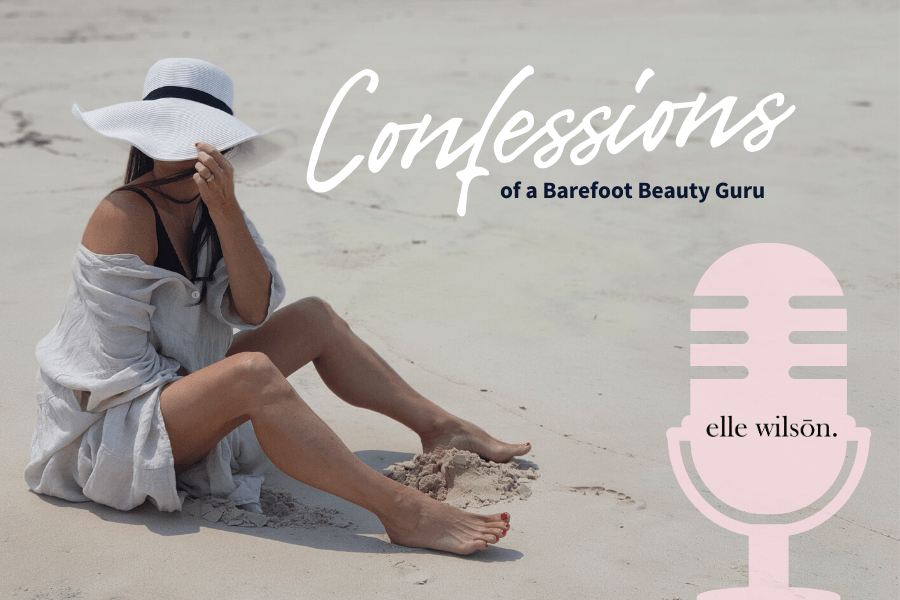 The title is a little cheesy, right, but honestly I had no idea how else to compel you not to miss this week's episode. 
The key takeaway will honestly change your perspective forever, if you just let it in… even a little. We open up the 'failure' conversation and tear it apart. You will be flying high after this episode and more importantly, when you look back at 2020 you may even smile.
The second takeaway, just because Toby couldn't help himself, you know how it goes at Confessions of a Barefoot Beauty Guru, Toby spontaneously decided to share one of his deeply profound perspectives while also offering you an exercise that will change you. Sound deep? It's awesome actually. I was so touched by what you are about to hear and honestly, every woman needs to hear it.
I am so excited to hear what you have to say after this episode. What was your 'aha' moment or maybe you even had more than one.
Feet up, Beautiful! You are simply glorious and in about 30 minutes time after pressing the play button, you will believe it too.
Love
Elle
X