Receive a $1,000 in-person training voucher absolutely FREE when you enroll today.
Limited time only.
Train with the brow company that has saved 2.8 million natural brows
(and counting!)
Be trained by the creator of TrueBrow™ Elle Wilson and her TrueBrow™ Endorsed Educators. Elle is an award winning educator and has trained more of the world's top 1% of natural brow specialists than anyone else in the world. Join other women around the globe. Only the best will do for your future.
Say goodbye to…
Brow courses that leave you feeling inadequate and still searching for more
Say hello to…
The ONLY Brow Program you'll ever need

TrueBrow™ is the best investment I've made in my career.

ON-DEMAND ONLINE LEARNING
Study from anywhere in the world and at your own pace.
START OR GROW YOUR
BROW BUSINESS
You are never alone – have direct access to Elle Wilson and her team of Business Coaches and Social Media Experts.

LIFETIME SUPPORT
Be a part of an international community of natural brow specialists and educators that will be with you every step of the way.
HANDS-ON MASTERCLASS (OPTIONAL)
Practical in-person sessions with world-class TrueBrow™ Educators also available for purchase.

YOUR OWN BROW COACH
For an entire year! You'll have access to weekly Live Online Brow Coaching Classes for those tough brows you need help with in-salon.
100+ HOURS
of pre-recorded brow coaching classes at your disposal. Get inspired and gain the confidence to solve over 92% of brow challenges other professionals deem impossible.

AS LOW AS $15/DAY
Create the career and business you've always dreamed of – eliminate the competition, attract quality clients, and build your waiting list!

TrueBrow™ is the best investment I've made in my career.

Why TrueBrow™ is the only brow course you'll ever need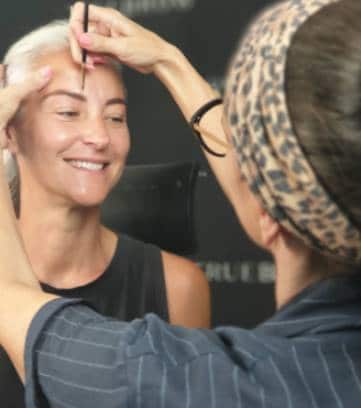 Outlive trends and fads
Acquire a timeless set of skills and strategies that will allow you to build a strong and sustainable business.
Never worry about your competition again
Too many brow "experts" in your area? No problem. You'll become the most sought after natural brow expert in your location with TrueBrow™. We'll show you how.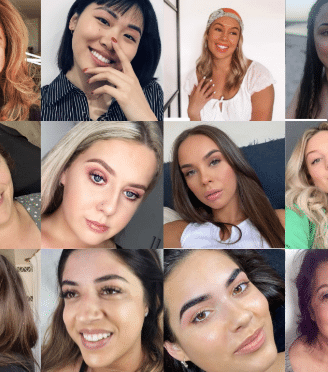 Enjoy the waitlist of
your dreams
Book out weeks or months in advance with clients excited to regularly receive a TrueBrow™ treatment from you.
Direct and continuous
access to the experts
Belong to an empowered community and have access to TrueBrow's creator, world-class Educators, and experienced Specialists, who will offer you guidance and support at each stage of your training and business operations.
Solve 92% of brow problems
Begin the most rewarding phase of your career and deliver stunning results to people with all kinds of brow challenges—especially to those who have lost hope.
Remarkable Natural Brow Transformations by TrueBrow™ Students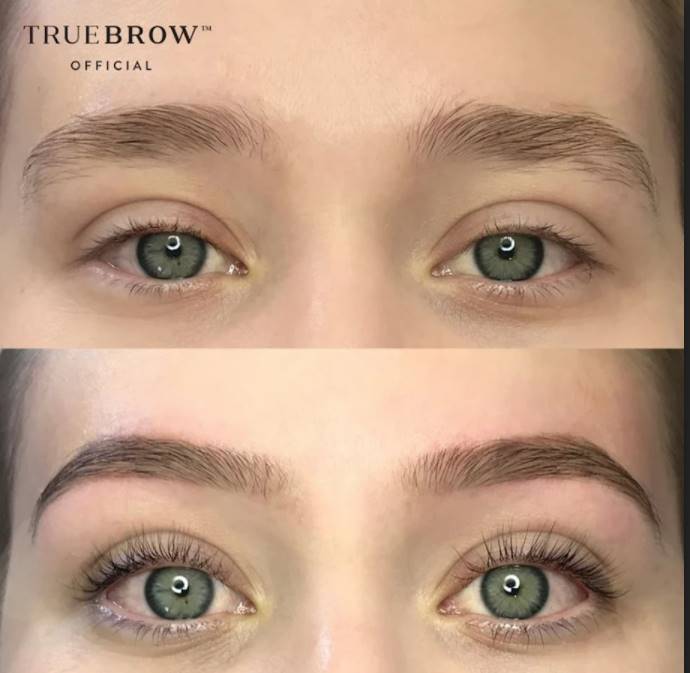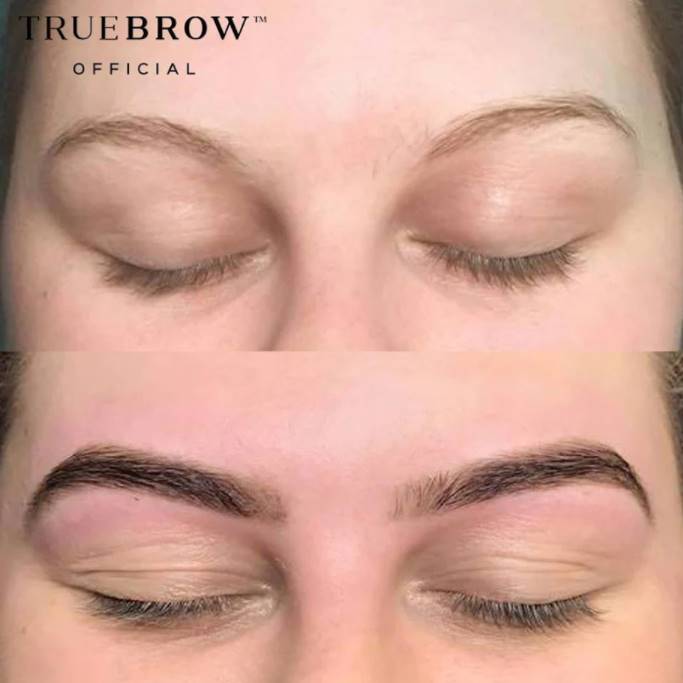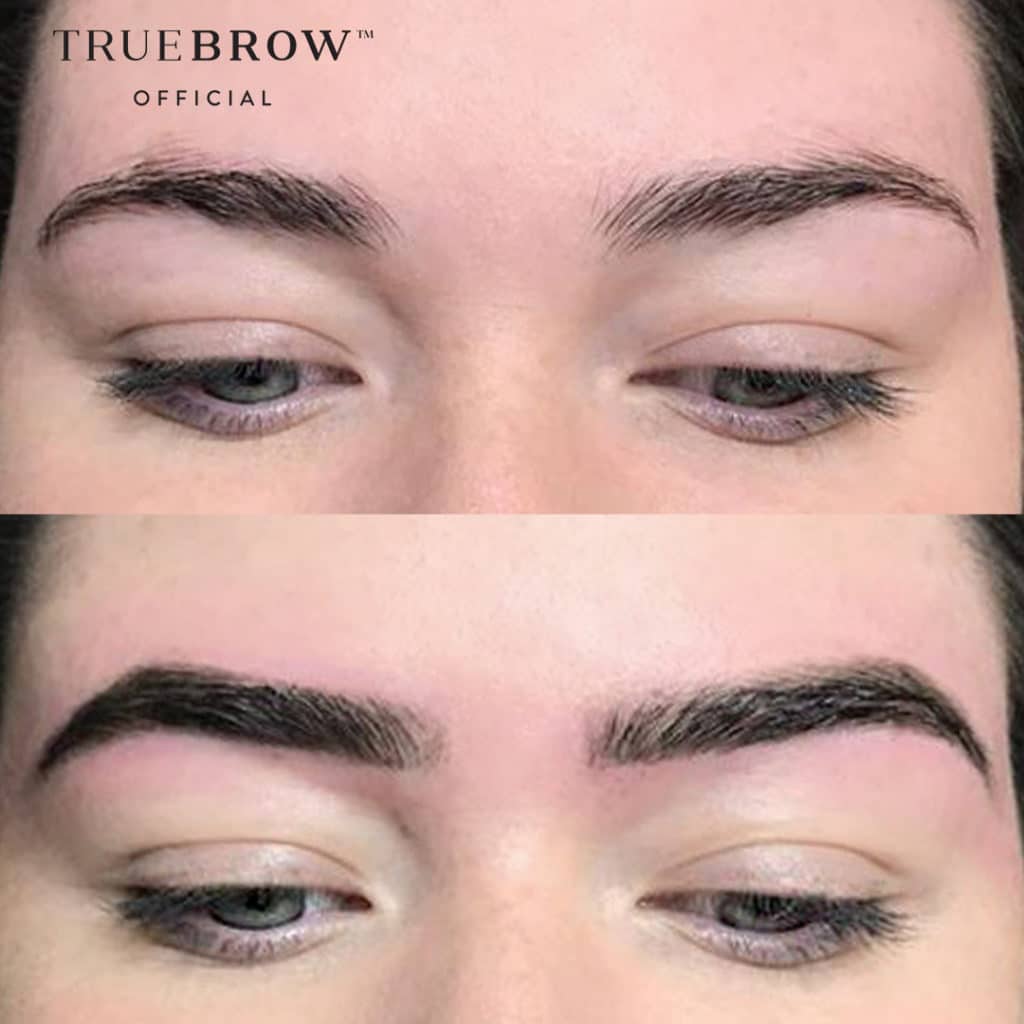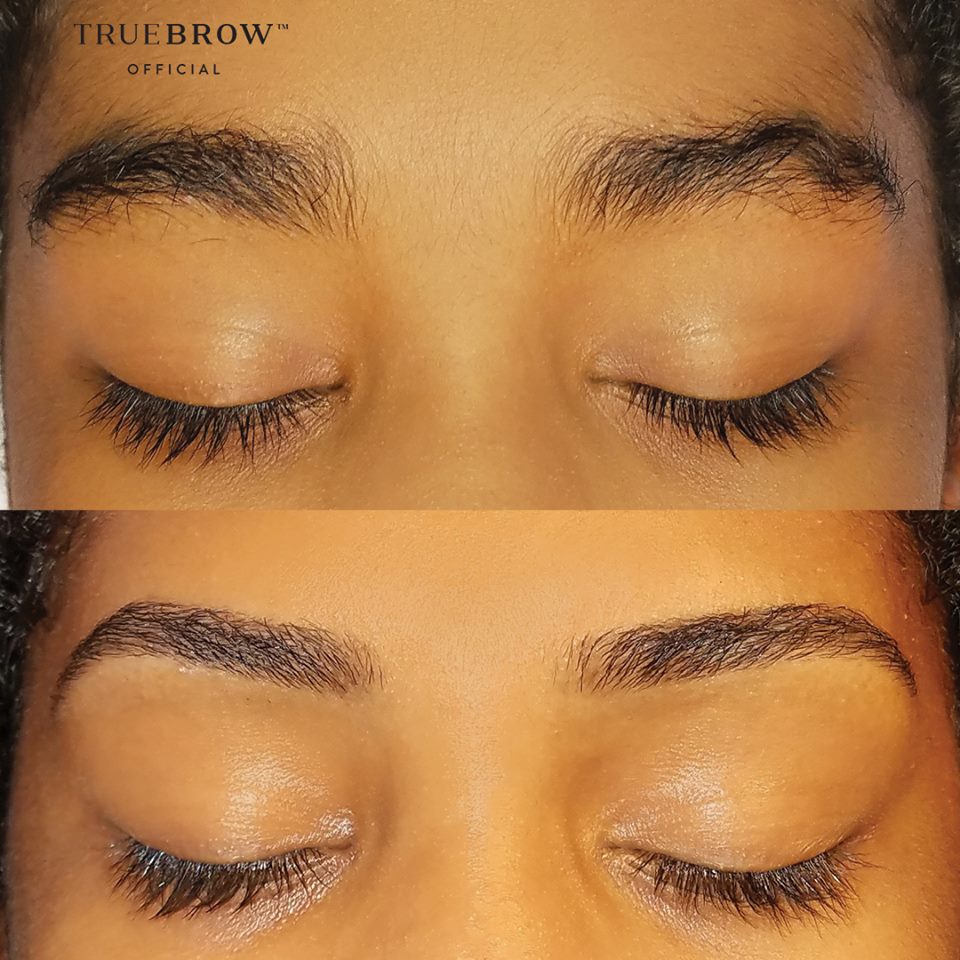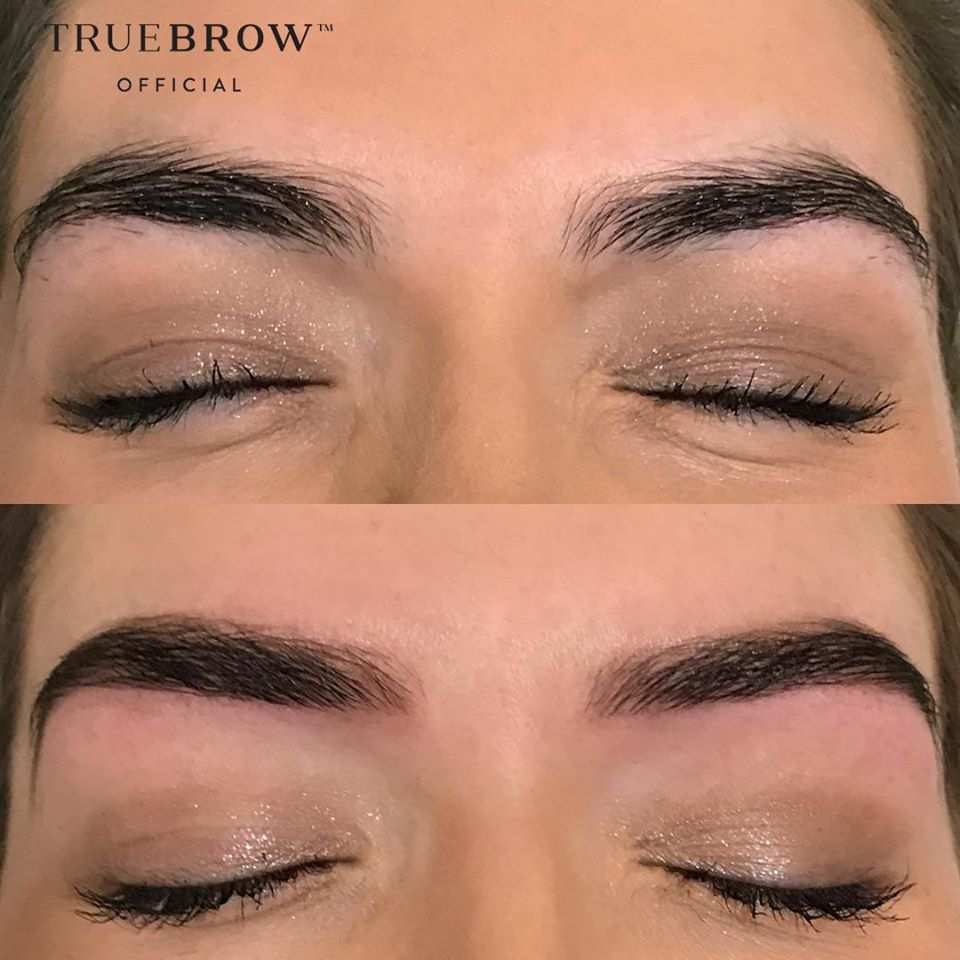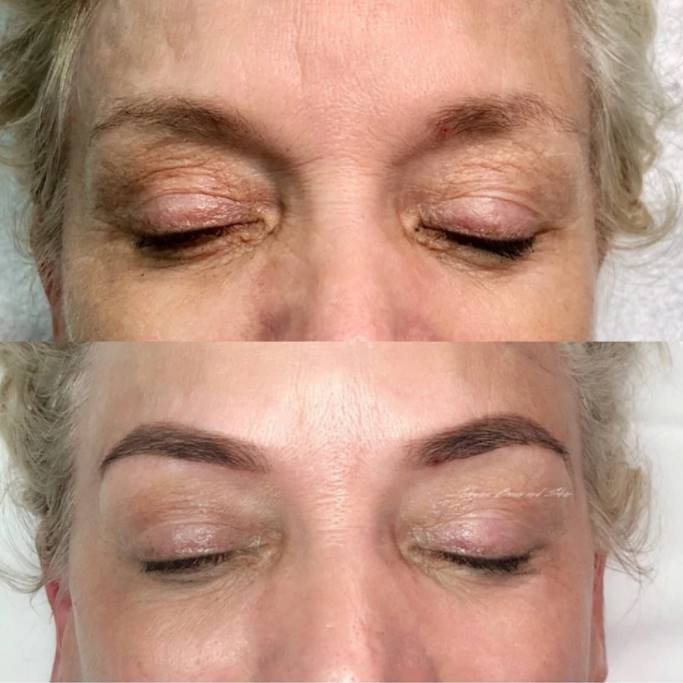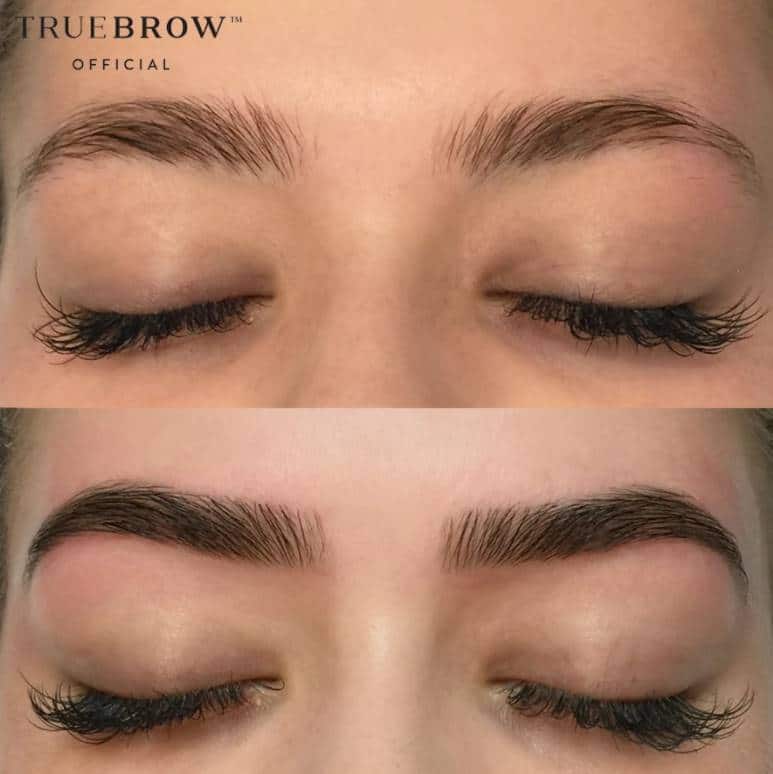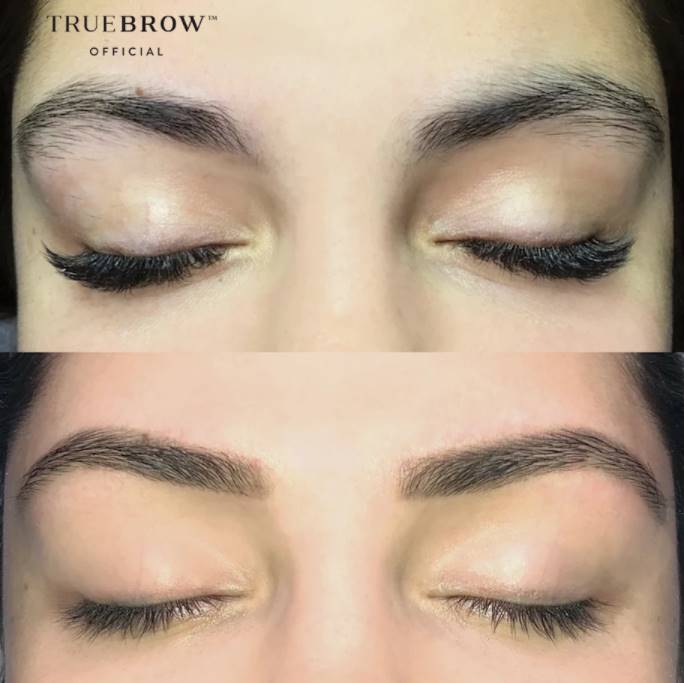 Brow or Lash Solo Operators


TRUEBROW™ IS FOR PASSIONATE WOMEN LOOKING TO…
01
Upskill and add premium natural brow design and restoration to your salon.

02
Stand out from competitors with a high-end in-salon premium natural brow treatment.

03
Gain specialist status and become the wildly in-demand natural brow specialist in your location.
04
Grow, expand, or transform your business.


05
Discover the ability to solve your clients' most challenging brow problems naturally.

06
Enter the beauty industry and build a high performing brow business with confidence and ease.

When it comes to brow skill, TrueBrow™ International requires absolutely no prerequisites. We teach you everything from start to finish.

Salon owners with teams can contact us at [email protected] to avail of our special corporate packages.
Important
Requirements and regulations vary per city, state, province, or country. Please ensure that you check the requirements and regulations in your local area prior to proceeding with your enrolment.
My TrueBrow™ Success Story
Because of TrueBrow™…

I was able to leave my kindergarten job and open up my own shop doing what I love.
Samantha Keller
Gold TrueBrow™ Specialist
Emerald, QLD, AU
Ultimate Beauty Cartel

Because of TrueBrow™…

I was able to leave my kindergarten job and open up my own shop doing what I love.
Some days I have to pinch myself. I was a kindergarten assistant and a part-time lash technician. After I got married and with my children not babies anymore, I started a look around for what I thought at the time was going to be a service I could offer women of Central Queensland and considered Cosmetic Tattooing.

In my search for a course, fate and the universe would have it I came across Elle Wilson and TrueBrow™. Super impressed with the amazing results and reviews, I booked myself a phone call with Elle. Needless to say, there was going to be no tattooing going on over here and I began the TrueBrow™ online training in 2016. Little did I know, this was going to set me and my business up, resulting in having to leave my kindergarten job in 2017 and go full time in my home salon only 14 months after I started studying TrueBrow™.

The TrueBrow™ education and business programs pushed me to grow further and in 2018, I opened into a shop front space.
Kacey Demarest
Platinum TrueBrow™ Specialist
Watford City, ND, USA
Elysian Beauty and Brow
Because of TrueBrow™…

I was able to pay off my debt and started saving for me and my children. Now I am able to significantly contribute financially to my home and family, and that's a big deal for me.
In 2015, I was managing a motel in North Dakota and absolutely hated it. I was looking to become an eyebrow threader when I came across TrueBrow™. I paid for my first class and was hooked! When I moved to California, my finances changed but I was able to put my tips together from working as a barmaid and pay for my first hands-on Masterclass in Texas. I was blown away by Elle and what she was teaching us because I had never heard somebody talk about real, natural, authentic beauty before.

Since starting my TrueBrow™ journey, I graduated from cosmetology school, took my state board for licensing, and transitioned into an Aesthetician. I have since attended a Masterclass in Vegas and an Advanced Masterclass in Seattle.

Money issues were a big part of my journey. I struggled a lot. I bartended and put whatever I had left of my school grants into my TrueBrow™ education because I knew it was going to benefit me and I wanted to focus on it.

Today, I am back in ND and have people lining up for my services. My clients skip the free consultation and want the service right away. Our feelings about our beauty have been compromised by trends and fads, and women are so excited to have something offered to them that is authentic, genuine, and mindful.
Because of TrueBrow™…

I was able to pay off my debt and started saving for me and my children. Now I am able to significantly contribute financially to my home and family, and that's a big deal for me.
Because of TrueBrow™…

I am seeing dramatic changes in my work, the way I look at brows, and in my confidence. I honestly believe in TrueBrow™ so much that I KNOW I am going to be successful.
Ashleah Cummings
Bronze TrueBrow™ Specialist
Perth, WA, AU
Team Member at Eloquent Eyes

Because of TrueBrow™…

I am seeing dramatic changes in my work, the way I look at brows, and in my confidence. I honestly believe in TrueBrow™ so much that I KNOW I am going to be successful.
My journey with TrueBrow™ began in October 2018 – I came to Elle dissatisfied with previous eyebrow courses I had attended. Elle welcomed me with open arms and since I had luckily signed up days before her Perth Masterclass, I completed my online modules and was face to face with her days later.

I initially felt SO out of my depth, I had never seen a group of passionate Beauty Therapists so dedicated and invested in "saving the natural brow" and creating the perfect brow for each individual woman. I immediately knew I was exactly where I needed to be – and quickly learnt that everything I had learnt during my Diploma about brows needed to be thrown out the window.

TrueBrow™ isn't just another brow course – it's a sisterhood, an authentic brand, a natural design based method of achieving beautiful, feminine, soft brows.

I recently attended my second Masterclass with the talented TrueBrow™ Educator, Rachael Mezzatesta of Once Upon a Brow, and the fire inside my belly was reignited. I jumped back on my Online Live Brow Coaching Classes, went through all my online modules again and have been consistently practicing on paying models every week. I have immersed myself in TrueBrow™.
Jai Norris
Silver TrueBrow™ Specialist
Thornton, NSW, AU
Jai Norris – The Brow Specialist
Because of TrueBrow™…

I was able to pay off my debt and started saving for me and my children. Now I am able to significantly contribute financially to my home and family, and that's a big deal for me.
I began training with Elle and TrueBrow™ in 2019. Since then, I've had 5 months off in that time, but my eyebrow skills still improved. We do weekly brow coaching classes to constantly improve our skills. I thought I was great at eyebrows before I trained with TrueBrow™ but my skills are now 100% better.
The technique we are taught is just amazing! The increase in the hourly rate has increased my revenue so much. Everyone loves how natural their brows look and are just amazed that they can walk out and not be embarrassed about their eyebrows being too dark or stained. To be honest, I was a bit worried about spending that much money on a course I didn't know much about, but Elle is absolutely amazing and such a beautiful soul. We're like a TrueBrow™ family and all help each other out and refer customers who contact us from different locations.
BECAUSE OF TRUEBROW™…
I was able to build my business from scratch again after COVID, a major wrist surgery which resulted in losing all income from lash clients, and a relocation, all within the same year.
Because of TrueBrow™…

I was able to build my business from scratch again after COVID, a major wrist surgery which resulted in losing all income from lash clients, and a relocation, all within the same year.
TrueBrow™ Training Program
The TrueBrow™ mission is rooted in upholding the integrity of a woman's natural brow and the commitment to saving the natural brow through skill-based and non-invasive brow design and restoration. The 12-month TrueBrow™ Training Program will equip you with the knowledge, skills and techniques, and support to confidently transform and restore almost any kind of brow naturally, regardless of its condition or history.
No true specialist is created in just a few days. This 12-month program is designed to inspire, encourage, and support you as you begin to discover how to create the world's most beautiful brows and solve women's most challenging brow problems, naturally.

The program is designed to give you the freedom to do as much or as little as you desire with guaranteed access to all the resources anytime you wish. The goal is always to build a strong and sustainable business through consistent visible results.
What's included in my investment?
World-class brow training with industry leaders and experts in natural brow design and restoration.
01
24/7 Online Access – Your entire online brow curriculum is available for you to access 24/7 and filled with everything you need to create, transform, design, and restore the most beautiful brows, solve over 92% of brow challenges, and become the go-to natural brow specialist and salon in your location.
02
Your own Brow Coach for the next 12 months – Enjoy access for an entire year to hands-on Weekly Live Online Brow Coaching Classes with Elle Wilson (Creator & Principal Educator) and Sabrina Ehlis (USA Head Educator). Interact in real time with your Educator and receive hair-by-hair feedback and guidance on the brows you are currently working on in-salon—the most important brow work of all!
03
Access to the TrueBrow™ Video Library – Gain access to 100+ hours worth of recorded Brow Coaching Classes to watch on-demand. You will get a front row seat to all the action. Watch as Elle Wilson works hair-by-hair on some of the most challenging brows to restore and transform them. Get an insight to her thought process as she walks you through her approach and techniques. Plus, she answers the most common questions from her international students.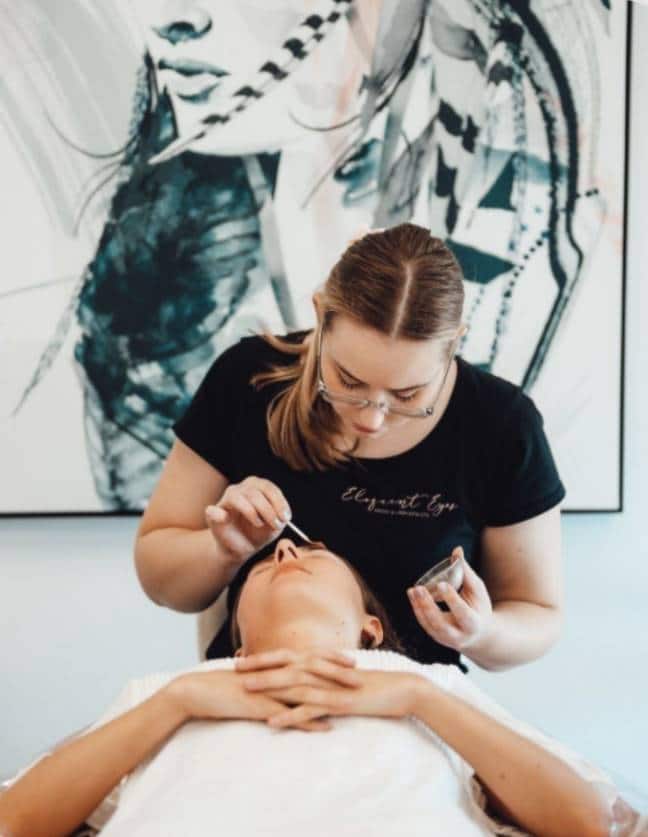 04
TrueBrow™ Specialist Status – Earn your coveted TrueBrow™ Specialist status by completing and passing two TrueBrow™ Assessments, which will be personally reviewed by Elle Wilson. Your Specialist Status will establish you as the go-to expert in natural brow design and restoration in your location. It will also secure you a placement in the TrueBrow™ Directory, where your potential clients can locate you easily.
05
Listing on the TrueBrow™ Directory – the brow directory women trust – All of our specialists and salons and their current Specialist Status are listed in the TrueBrow™ Directory where potential clients can find them. Starting with Bronze and all the way to Platinum, your Specialist Status will show your dedication, growth, and journey with TrueBrow™ and assure them they are in the best hands.
06
Your own website on the TrueBrow™ Directory – Aside from appearing as a listing, you can also have your very own complimentary salon page in the directory. If you don't have your own website yet, your TrueBrow™ Salon Page can serve as your official site that you can link to in all your marketing materials. This will save you the time, effort, and money you would've had to put into building and maintaining your own site.
07
Belong to the TrueBrow™ International Community – TrueBrow™ prides itself on uplifting women and creating a healthy and inclusive community. Being a part of the TrueBrow™ family means feeling inspired and motivated by like-minded individuals, and being constantly surrounded by confident, supportive, and dedicated women.
FREE 12-month Business Coaching & Mentoring
01
BONUS: TrueBrow™ Branding Course valued at $497 – We know that starting a business can be daunting and want to give you the tools and resources you need to build a solid foundation. With your investment you will also get Elle and Toby's Branding Course for free. In this course they will teach you how to set the vision for your business, understand your brand's values and principles, and establish your brand's voice and personality. The goal is to create an authentic brand and be able to confidently market it on your online platforms.
02
BONUS: Business Coaching & Mentoring – With a combined 60+ years of experience and expertise in the industry, receive the support, guidance, and mentorship you need to build a strong, healthy, highly profitable, and fulfilling business. Consider all your questions answered!
03
BONUS: TrueBrow™ Business Strategy – We've done the work for you, all you have to do is embrace the tried and true strategies and implement them in your business. The TrueBrow™ Business Model will teach you how to market your skills and your business effectively to attract quality clients, build the waitlist of your dreams, and grow your business exponentially. Our goal is to help you understand your mission and embody your purpose, and transform it into a healthy and profitable business.
04
BONUS: Complete Marketing Strategy – Launch your business and marketing strategy in just 8 weeks. We've mapped it all out for you and will guide you step by step through the process of navigating digital marketing, planning your content for social media, pricing your services, tracking your training progress, and so much more. Complete with tips from Elle and access to pre-written content and ready-to-use images.
05
BONUS: Powerful Business Tools – Have access to TrueBrow™'s business portal filled with easy-to-use end-to-end business and planning tools and training. Learn how to measure your marketing activities, plan your promotional packages, manage your business's cash flow and bill payments, and so much more.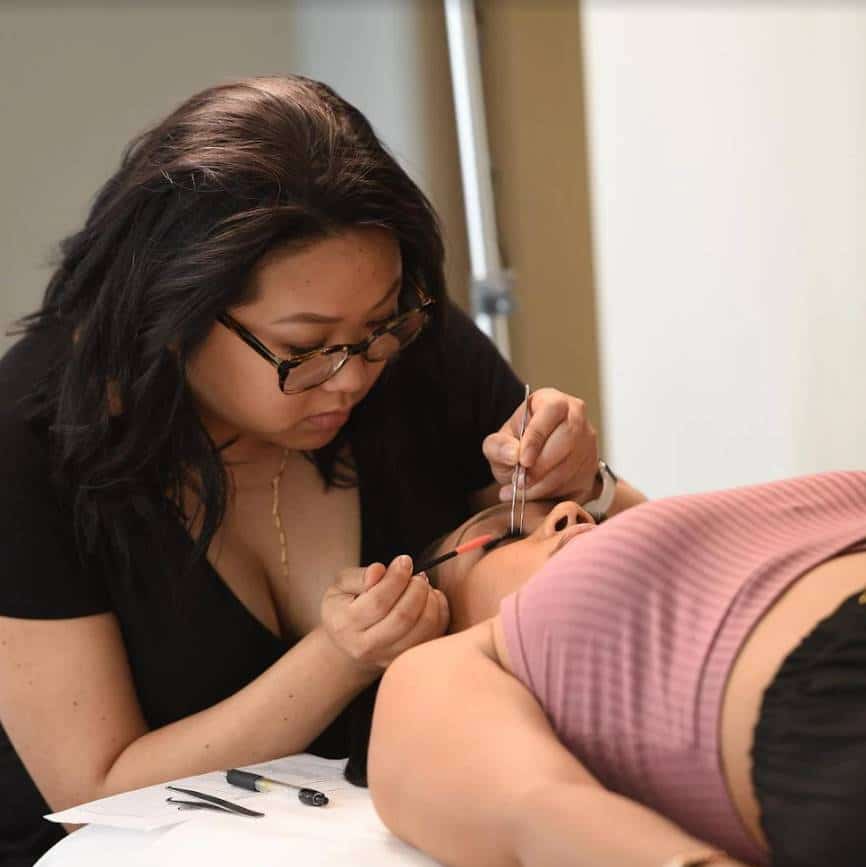 Your TrueBrow™ Specialist Journey – in a nutshell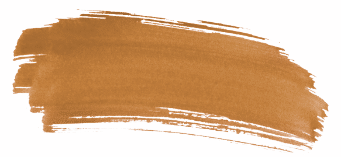 Bronze TrueBrow™ Specialist
A Bronze TrueBrow™ Specialist has the core knowledge and exhibits a strong understanding of the world-class principles that embody TrueBrow™. They have developed a vision and the ability to create unique enhancements, and produce results desired by the client. They'll know a TrueBrow™-potential when they see one. While they are already transforming the brows and lives of their clients, their journey and development only starts from here.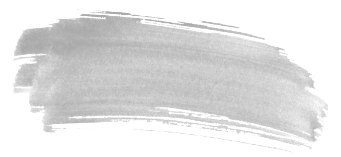 Silver TrueBrow™ Specialist
A Silver TrueBrow™ Specialist has successfully completed all the required assessments, mastered advanced TrueBrow techniques, and developed elite knowledge about a woman's natural brow. They have completed additional training both online and offline with Elle Wilson, which is crucial at this level. Most importantly, they keep up with regular brow coaching classes with our endorsed educators as they continue to excel and strive in creating beautiful brow transformations for their clients.
Gold TrueBrow™ Specialist
A Gold TrueBrow™ Specialist is 100% equipped with techniques, skills, and knowledge about the world-class principles of TrueBrow™. With their commitment to their ongoing education, extensive training, and consistently creating beautiful results for their clients, they have established themselves as a Brow Expert in their respective location. And is personally endorsed by TrueBrow™ Creator Elle Wilson. Even at this level, the learning doesn't stop and they are still continuing their education online and offline.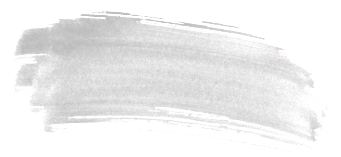 Platinum TrueBrow™ Specialist
A Platinum TrueBrow™ Specialist consistently produces superior transformations and is considered a TrueBrow™ Advanced Restoration Specialist.They have the ability to create what is often remarked as a "brow miracle." Their area of specialty lies in working with women with severely compromised and heavily damaged brows. They stay on top of TrueBrow™ techniques and have advanced their skills to specialize in restoring and transforming brows that are often considered by other professionals in the beauty industry as a lost cause. Platinum TrueBrow™ Specialists are endorsed by Elle Wilson personally.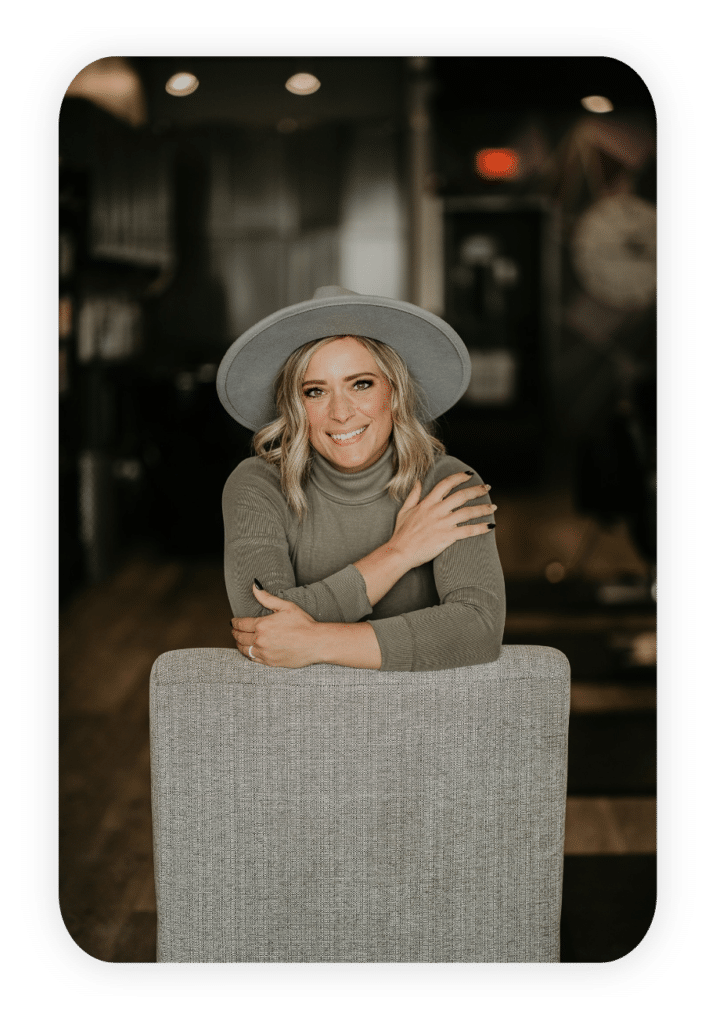 Get inspired by Laura's story
Laura Davenport
TrueBrow™ Specialist in Training
Colorado, USA
Simple Beauty with Laura
"I have booked 20 TrueBrow™ Discovery sessions this week, so far and still counting! Today, I originally had 11 booked but after speaking with Elle Wilson I spaced them out a little better haha!!! Everyone I have seen today has entered the TrueBrow™ Program and purchased their TrueBrow™ Starter Kit at $230 each! Plus, booked their next 2 TrueBrow™ Maintenance appointments.

I am really excited! Now, I need to order more TrueBrow™ Collection!!! The ladies are still purchasing the Starter Kit even though I have run out of the Collection. So, I haven't even lost a sale yet for not having the collection restocked. I'm out of S01 and S02… where are my S03's? LOL! 🙂"
The potential of Laura's business over the next 12 months.
If we take Laura's amazing story and extrapolate it over the course of a 12-month period, we anticipate that her revenue could be as high as $210,000. That doesn't even include retail product sales! Even if she were to have slower months or half the clients in succeeding months she could still potentially earn as high as $180,000 in her first year doing TrueBrow™.

The reason we are so confident that Laura will be able to retain her clients is because she has the complete support and guidance of her brow coaches, her TrueBrow™ education group, her ongoing training, and her hands-on classes that will make sure her knowledge and skills are always up to speed. Laura also has access to her regularly scheduled brow coaching classes where she can get feedback for the brows she is working on in-salon. Her clients are guaranteed to always get exactly what they want!
Can this be your success story too?
TrueBrow™ empowers women with financial independence and a work schedule that works for you
Olivia Depis
Platinum TrueBrow™ Specialist
Edmonton, Canada
The Natural Brow
I have 260+ women on my waitlist and it shows no signs of slowing down. Elle Wilson has given me the edge I only dreamed of in my salon. I have become the wildly in-demand natural brow specialist in my city. You can too. Elle has given me so much. My business and my profits are soaring even though all I offer is one service – TrueBrow™ premium brow treatments. It's incredible!
Angela Mee
Platinum TrueBrow™ Specialist
Margaret River, WA, AU
Angela Mee Hair Makeup Brows
Because of TrueBrow™ I now have a 6 figure business!! I have doubled my earnings by adding brow specialist to my hair/makeup artist skills/career. I am able to work the days/time that suit me and my family and work as much as I choose to work. I can have time off during school holidays, and have flexibility to work weekday weddings around my brow clients.

I am in the process of building my new studio next to my house so I can work from home but not inside the home. and I can't wait for this journey to continue and my business to continue to grow.
Sabrina Ehlis
Platinum TrueBrow™ Specialist
Minneapolis, MN, USA
Sabrina Brow and Skin
This unparalleled training has given me the confidence to open my own business, the skill to differentiate myself in the marketplace that has led to me becoming the brow authority in my location. I have doubled my income, I create my own schedule and I make all of my own decisions. I could not have done this without the help of the dynamic duo of TrueBrow: Toby and Elle Wilson. They work tirelessly to be of service to everyone in our brow community. With TrueBrow™, you do not just train for a day…you train for a lifetime.
Melanie Hibberd
Bronze TrueBrow™ Specialist
Swansea, NSW, AU
Mel's Beauty Salon
Never in my wildest dreams would I have pictured myself in a business that gives me the freedom (financial and lifestyle) that TrueBrow™ has given me. I currently have 18 women on my waitlist, I work only 3 (not massive) days per week, and am doing something I love and am passionate about. TrueBrow™ has improved my life on a whole. TrueBrow™ is the miracle women are looking for, for their beauty and I'm so happy and blessed I get to help them find it.
Samantha Keller
Gold TrueBrow™ Specialist
Emerald, QLD, AU
Ultimate Beauty Cartel

Because of TrueBrow™ my business has soared beyond anything I could have imagined! I have an unrivaled brow design skill set that sets me apart from other salon owners in my area! My business income reached 6 figures in just 18 months and that has allowed me to work hours and days that suit my lifestyle and family's needs . I will forever be grateful and continue to grow with the support of TrueBrow™ ❤️

P.S. I have a waitlist – have had one for at least 2 years now!
Helen Grech
Silver TrueBrow™ Specialist
Tullamarine, VIC, AU
Perfect Pout
I would like to start by saying how grateful I am to be a part of the TrueBrow™ family and want to share with everyone how it has helped my business grow. TrueBrow™ has helped me build my 6-figure beauty business. I spend at least 2-3 days per week working on my TrueBrow™ clients and the other two days I do my hair and makeup clients.

If you are looking to start a new career becoming a TrueBrow™ Specialist just like myself or having it as an added beauty service to your existing business, I highly recommend the TrueBrow™ Program.

The continued support they offer is priceless and you won't get that anywhere else! So what are you waiting for?
Margie Gleeson
TrueBrow™ Specialist
Hillarys, WA, AU
Eloquent Eyes
Since joining TrueBrow™ mid 2017, life has completely changed. At that time, I had zero experience in beauty. Fast forward 4 years and I now own a busy Salon and have the pleasure of working with a team of dedicated and highly skilled TrueBrow™ Specialists who are all trained and passionate about TrueBrow™. We have hundreds of loyal clients who are amazed and thrilled about the beautiful brows that we have created for them and who wouldn't dream of going elsewhere.

Yearly revenue is in the high 6 figures and with the team in constant growth, we are headed into 7 figures. TrueBrow™ carries out the training for my team which gives me the time and freedom to look after other areas of the business without working ridiculous hours.

Whether you wish to work on your own and from home or from a commercial salon with a team, whether you want to work part time or full time, TrueBrow™ will support you.
TrueBrow™ Collection by Elle Wilson
Exclusive Professional and Retail Range
The TrueBrow™ product range is one of the world's most powerful brow range. It's unique qualities allow both the TrueBrow™ professional and client to create depth, fullness, and most importantly, softness for any brow. Women with sparse, misshapen brows can now experience a natural-looking fullness, instantly.

The TrueBrow™ product range includes:
● Element Brow Conditioner
● TrueColor
● Precision Soft-Tipped Brush
● Beautifully Bold Brush

Element Brow Conditioner
This is the magic potion and key to long-lasting brows. This means zero touch ups all day and all night long. More importantly, it makes your brows look and feel real and natural. Now, who wouldn't want that, right?

To use, simply apply this unique formulation using your TrueBrow™ Precision Brush to the hairs of your brow and any skin where you wish to build your brow.
TrueColor
Fall in love with the incredibly versatile TrueColor, the brow pigment of your dreams that will help you achieve your favorite brow look.

Its lightweight formula and whipped cream consistency give you that full, soft, natural-looking brows that last all day. And don't worry, because this one stays on without giving you that sticky or heavy feeling.
TrueBrow™ Precision Brushes
Our TrueBrow™ Precision Brush offers you the tool of a professional with the ease of a beginner.

Create soft, flowing brows while maintaining maximum control. Designed purposefully with two ends tailored to the application of either Element or TrueColor, your TrueBrow™ Precision Brush will have you creating world-class brows in moments!
Hear from our TrueBrow™ Students
Renee Minniecon
Bronze TrueBrow™ Specialist
Mackay, QLD, AU
Onyx Brows
100% worth every penny! You'll never look back. The ongoing training and support with the online brow coaching classes with Elle and the educators being available to you is like nothing I've ever experienced before.

In regards to learning new techniques, that was the trickiest part for me, but I do not look at brows the same way I used to! The TrueBrow™ community is so supportive! I would definitely get in touch with Elle and her team!
Mandy Parker
Bronze TrueBrow™ Specialist
Waitara, NZ
The Natural Brow NZ
Since joining TrueBrow™ mid 2017, life has Elle Wilson is a beautiful soul inside and out and her training is phenomenal – Mastery-based and honestly, like no other on the market. As soon as you connect with her, you'll know it's the brow training for you.
Whitney Hartmann
Platinum TrueBrow™ Specialist
Burleigh Heads, QLD, AU
Whitney Hartmann TrueBrow™ Specialist
Such an incredible course has literally changed the way I look at brows forever! Love this beautiful bunch of passionate, talented and dedicated women from all over the world and so proud to call myself a TrueBrow™ Specialist. This truly is an amazing and precious skill.
Susy Giannakis
Silver TrueBrow™ Specialist
Adelaide, SA, AU
Beauty at Its Best
What inspired me most about learning with Elle is that she fine tuned her passion in eyebrows, constantly perfecting education, training, resources/products, and mentoring, resulting in other women like myself re-creating our own business and their life. When I returned to work after my first hands-on Masterclass, I felt a complete calmness and confidence in my ability.

Elle gave me the ability to take the first steps in becoming a TrueBrow™ Specialist.
Jeanie Tong
Silver TrueBrow™ Specialist
Perth, WA, AU
JT Makeup and Beauty
I am a TrueBrow™ Specialist in Perth and honestly, it has been the best thing for my business. I was a home salon and in October 2020, I moved into a leased room in a hairdressing salon.

I stumbled on TrueBrow™ years ago and enquired about the training and honestly felt that the price was a little high. I ended up spending all that money on multiple other brow courses/ workshops and ended up coming back and joining TrueBrow™ anyway! TrueBrow™ allows you to have the point of difference and that premium brow service in salon that women can not find anywhere else. I definitely recommend it.
Freya Tippett
Platinum TrueBrow™ Specialist
Wangaratta, VIC, AU
Miss Frey's Beauty and Brow
My business has boomed, my clientele has tripled and I now have a waiting list of more than 80 women wishing to have their brows done by me. Elle Wilson has given me the skills, confidence, and strategy to transform a woman's beauty through her natural brows. I would have never known how to restore a natural brow without the use of Elle's original system. The incredible support and love by Elle and all the TrueBrow™ family is endless.

Because of TrueBrow I have a successful business that allows me to create beautiful brows every single day.
Bianca Baker
Platinum TrueBrow™ Specialist
Mackay, QLD, AU
Bianca Jade Brow Artistry and Beauty
Elle Wilson has given me the point of difference, a certain skill set, a cut above the rest. I didn't have a steady income at my home salon, but since implementing Elle's strategy and original system, I've grown from my home salon, to renting a room in a hairdresser, to owning my own shop-front with 2 team members.

I honestly can work as much or as little as I like. I always have clients because what we do is amazing!
Lucie Ceresnova Clinch
Silver TrueBrow™ Specialist
Baldivis, WA, AU
Lumière De Perth Medi Spa & Wellness Beauty Salon Baldivis
With TrueBrow™, I feel at home. I have amazing support and education available to me at any time. This support helps me to grow and run my business with confidence and with ease knowing it is true and fair. It also allows me to help so many women in return to build their confidence and find their dream brows. It's a beautiful support system for women too.

You simply work at your own pace which means I have time for my children and personal life.
Olivia Trask-Lopez
Gold TrueBrow™ Specialist
Plano, TX, USA
My Beauty Temple
It's not just a brand. It's a lifestyle! The wisdom we receive from Elle through the TrueBrow™ brand is priceless. It always keeps me motivated and inspired. The TrueBrow™ Collection is one of a kind and the TrueBrow™ System is world-class. So lucky to have found this brow family.

I am fully supported in every aspect of my beauty business. I feel at ease knowing that with any question I might have or issue I might come across, I have a team of beauty professionals waiting to assist me to the next phase of my business development. The community at TrueBrow is really worth so much value than I could have ever imagined.
Sabrina Ehlis
Platinum TrueBrow™ Specialist
Minneapolis, MN, USA
Sabrina Brow and Skin
Thank you, Elle! The easiest way to say it (with complete humility) is that TrueBrow™ took me from being a waxer of brows to being a brow specialist. Learning to develop the skill of paying attention to fine details and understanding what soft really means, changes your work completely and allows you to start creating true beauty. It astounds me to realize that I sincerely cannot remember how I used to think when working on a brow. It is as if that time never existed…each brow continues to be an opportunity to learn as the journey never ends.
Angela Mee
Platinum TrueBrow™ Specialist
Margaret River, WA, AU
Angela Mee Hair Makeup Brows
It's so exciting to be in my new space surrounded by other awesome businesses. Being a makeup artist, I knew the design skills would help with makeup application and I wanted to offer my brides brow services, so I signed up and completed my waxing and tinting qualifications 2 weeks before having my baby. I started working at home and doing my online Live Brow Coaching Classes. My son has grown up listening to Elle talk. I moved into my first shop-front salon 18 months ago and I'm now set up in a space which me and my clients just love. I'm so happy (and so are my clients) that I found TrueBrow™!
Receive a $1,000 in-person training voucher absolutely FREE when you enroll today.
Limited time only.
THE ONLY BROW COURSE YOU'LL EVER NEED
[HIDDEN] Are you a Salon Owner with team members?
Reach out today to ask about our special corporate rates!
[HIDDEN] Only
$5,500

+ GST for Australian residents.
No additional tax for those outside Australia.
Frequently Asked Questions
We proudly acknowledge the following TrueBrow™ Specialists for their beautiful brow work featured on this page: Alice Shieh, Amy Hiscock, Amy Radcliffe, Candice Frye, Caroline Lowengart, Freya Tippett, Jess Galvin, Kelsie Stajcar, Nakia Vargas, Rachel Mckeering, Sabrina Ehlis, Whitney Hartmann