How to Transform Your Salon into a 6-Figure Business with TrueBrow™
FREE Strategy Session with one of Elle Wilson's TrueBrow™ Coaches
Essential knowledge for any salon owner or beauty pro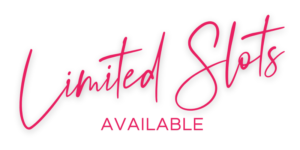 What You Will Learn in This Free Strategy Session
How the right standout skill can fill your business with new quality clients every single day
How to fill up salon seats without ever having to offer discounts
The incredibly simple (and dare I say fun) way to quickly create a sought-after beauty salon in your area
ABOUT ELLE
Elle Wilson is the creator and co-founder of TrueBrow™, an Australian-owned company empowering thousands of women entrepreneurs internationally to build their own successful and impactful business.

Elle is also an award-winning beauty expert (Australian Beauty Industry Awards 2018 Educator of the Year), best-selling author (No. 1 on Amazon), in-demand international speaker, and highly respected podcaster within the beauty industry. Her love for women and the beauty industry is her greatest motivation.

Most importantly, Elle is pioneering a revolutionary new way of restoring, transforming, and designing a woman's brow naturally. No gimmicks, no risks, no scarring, no skin staining—just perfect, all-natural brows.
PLEASE DON'T REGISTER FOR THE FREE STRATEGY SESSION IF…
01
You are NOT passionate about saving the natural brow and adding premium natural brow treatments to your business.
02
You are NOT inspired and excited to build a highly successful brow business.
03
You are NOT interested in becoming a wildly in-demand natural brow specialist.


04
You do NOT lack confidence in solving your clients' brow challenges, naturally.
Elle Wilson has spent over 30 years creating breakthroughs and transforming lives of women and women entrepreneurs