Brow Expert Rates Celebrity Brows at the Oscars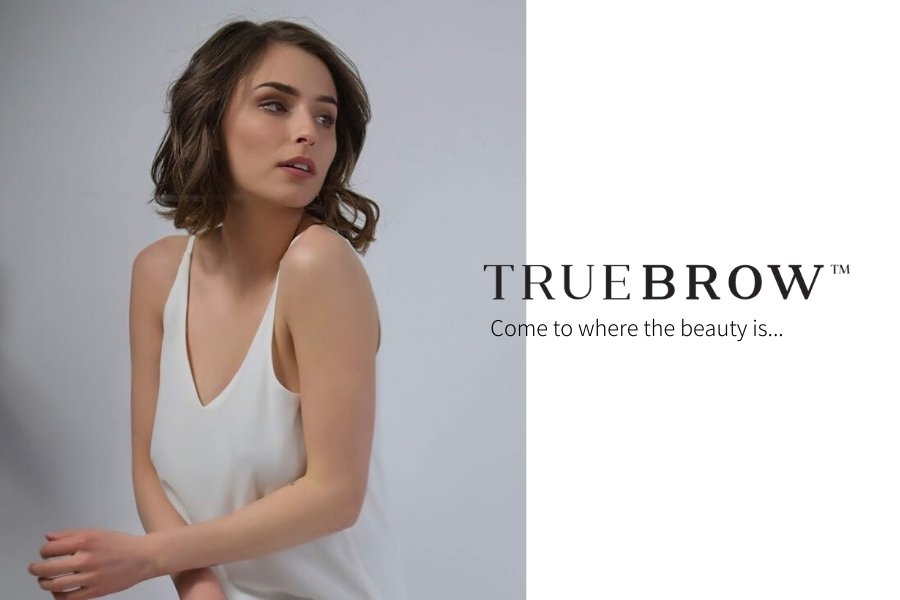 Brow By Brow – Post-Oscar Style & Beauty Wrap-Up
Brow Artists International Principal Trainer and President Elle Wilson Provides Expert Commentary On A-Lister Red Carpet Brow Fashion; Offers Tips On How To Achieve/Avoid These Hits & Misses
HOLLYWOOD, CA (February 23, 2015) – "Brows in Hollywood are still being created using textbook guidelines that do nothing for these gorgeous faces," proclaims Master Brow Artist and "BAI Ultimate Brow" creator Elle Wilson of Brow Artists International. Wilson, who spent her time watching the Oscars red carpet and telecast agape at the beauty successes and failures set forth by Hollywood's elite, was quick to point out one of the most alarming and pervasive trends at the 87th Academy Awards: uneven eyebrows.
"I couldn't believe my eyes," said Wilson, "It was happening over and over." From America Ferrera, Marion Cotillard and Jennifer Hudson to Kerry Washington and Jennifer Hudson, brow after brow began (and often ended) in the wrong spot, thus compromising the star quality that the event demands.
Another absolutely devastating brow failure belonged to the stunningly gorgeous Viola Davis, whose brows "were so heavily pencilled and shaded" that they "dismally failed her."
One of the hits (with one minor miss) in the brow beauty department was Best Actress nominee Rosamund Pike. "Her brows, even though beautifully shaded, had a directional flaw, leading the viewers eyes to the center of her face." Why is this a problem? "This technique of brow shaping draws inwards rather than flowing outwardly and opening her face," explains Wilson. "These small but essential qualities really do make or break a brow. Stylists and makeup artists must consult with skilled and qualified brow artists, not one who is self-trained, to understand what creates star quality in a brow."
"Brows are not a fashion statement. They are a beauty statement." This is the driving philosophy of her Brow Artists International training and international certification program, founded and run by Elle Wilson. "This should be the philosophy of whomever you're entrusting with your brows, be they a BAI-trained Brow Artist or not" Wilson warns. "The extreme trends of today – such as the heavy and dominant brows overpowering the face of Viola Davis; Keira Knightley's brows, which were lovely in shape, but still needed a soft touch; and the wispy and almost non-existent brows seen on the likes of Jessica Chastain and Gwyneth Paltrow – are all textbook mistakes that any true formally trained brow artist knows how to avoid."
The key is to find a Brow Artist who is willing and able to restore the client's natural brow without drastic measures. "So many of our clients are stunned to find out that their overworked and scarce brows can be fully restored naturally via the BAI technique," says Wilson. "This is why it's important to have an assessment by a Brow Artists International certified Brow Artist before considering having any brow work performed. Brow mistakes can stay with you forever."
And to whom does Elle Wilson give the Brow Artists International "Best Brows" Accolade of the night? "It was a difficult decision," Wilson explains. "Jennifer Aniston's makeup artist gave her brow star quality and boy was she using it, but Jennifer Lopez also showcased the perfect shade and the perfect arch. To me, the most beautiful brows on last night's red carpet and perhaps in all of Hollywood belong to Margot Robbie. Perfect color. Perfect natural shape. Magnificent."
About Elle Wilson:
Principal Trainer in Brow Design and Natural Brow Restoration, Master Brow Artist and the President of Brow Artists International Elle Wilson is a 30-year beauty and skincare industry veteran, as well as an internationally acclaimed speaker and author on the topics of female empowerment and body image. After seeing first-hand the devastating damage women and ill-trained aestheticians can do to the natural beauty of the brow, Elle cultivated her own natural brow restoration technique which has since become known industry-wide as the "BAI Ultimate Brow".
About Brow Artists International:
BAI Brow Artists are a hand-selected and elite group of individuals who are trained to work with the brow's natural shape to open up a woman's face. The BAI brow restoration technique is based on science, the hair growth cycle, lighting, color theory and a collective passion for natural beauty. The training that BAI Brow Artists receive sets Brow Artists apart from traditional a la carte beauty aestheticians that wax according to trends, as opposed to following the natural form and shape of the brow.
For more information about Brow Artists International, click here.