How To Make Virtual Salon Gift Cards Using Just Your Phone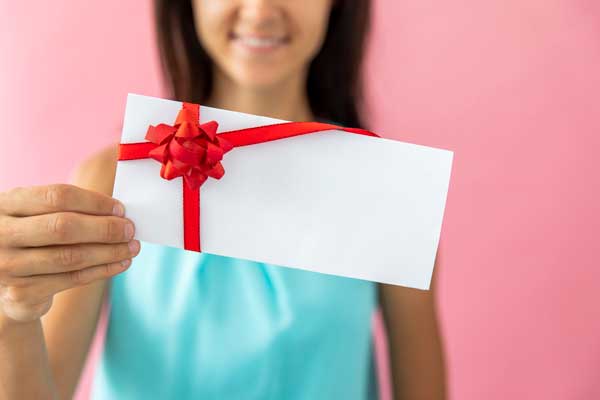 Offering gift cards is a great way to guarantee your salon is always filled with old and new clients. Plus, it's an easy way for them to continue to support you, especially if you add in a nice little incentive like priority booking.
If you're interested in creating your own and aren't sure where to start, we break down below how to make custom personalized gift cards right from your phone:

1. Use mobile apps to make it easier on yourself.
We recommend you use a predesigned template from the Canva app as a base and the Word Swag app to add in text. You can use Canva to create the entire gift card, but Word Swag gives you more font choices to pick from.

2. Start designing your gift cards, but keep it simple.
Remember to include the following:
Once your gift card template is designed, you can customize each card with the client's name and specified amount.

3. Send it out to your clients!
Use quick pay apps like Venmo or PayPal to sell to your clients. Once they purchase from you, you can email them their custom gift card.

Just make sure you keep track of the name and amount of each gift card you have so you have a record to refer to in case someone loses theirs or tries to use the same card twice.

Looking for more ways to increase your salon revenue?

Book your FREE strategy session with me to quickly boost your salon business today!