What is The True Purpose of Eyebrows?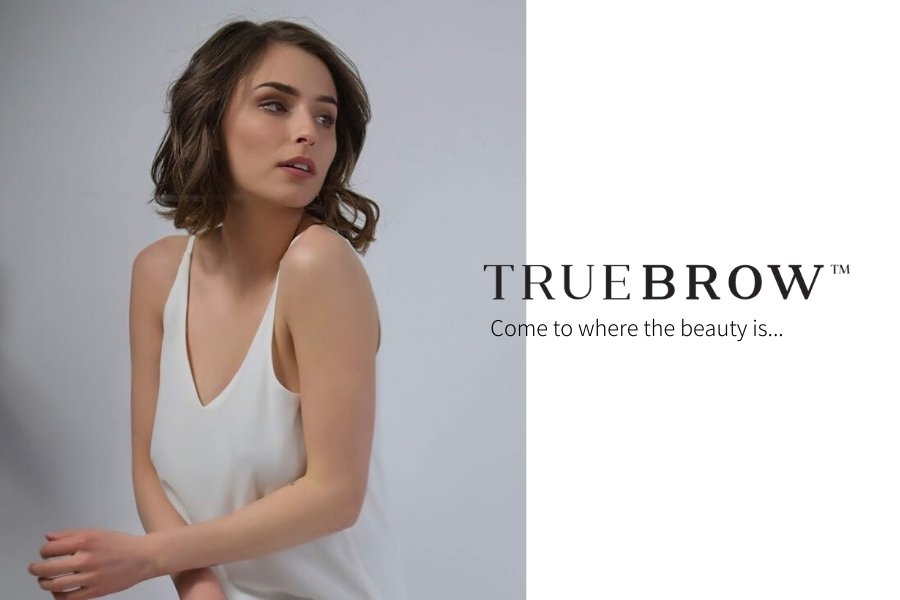 By Elle Wilson
Longevity is important.
After all, who wants to ride a wave that comes crashing down?
Well, all meaningful businesses have one thing in common, they offer the marketplace what it wants and a LOT, LOT more!
I am not sure about you, but what I loved learning was what my clients really wanted, and that it had absolutely nothing to do with what I wanted. It didn't have to. My clients didn't care about whether my salon had a special ambience or looked a particular way, their focus was on what they were going to have when they opened their wallets to pay me and walk out my front door; what was in it for them… and as far as I am concerned, rightly so!
I learnt early never to project what I wanted onto my clients. Yet when I realized they adored extraordinary brows, I began to revel in the idea that I would be the ONE.
Even a decade ago there were other 'brow experts' yet my clients traveled over an hour every two weeks to see me, in some cases more. Couldn't they find a brow expert closer? I was certain they would have driven past several spas/salons on the way to mine. I began to see and soon realized I was offering them something more, something really special.
Calling and Passion Equals True Purpose
I naturally understood the true purpose of a woman's brow. I intuitively knew it had nothing to do with her face shape or her eye shape. I knew these were not important.
Was it difficult to stand up against decades of brow rules, brow guidelines, beauty experts, and celebrity brow artists? No, I was never one to go with the flow. I knew they were incorrect. I knew they were missing a very powerful ingredient. And because of this, they were working upside down instead of right side up. Millions of brow students were being trained incorrectly and I had been one of them.
I soldiered on and really began to see the true purpose of a woman's brow. I noticed that beauty that drew you in was always soft and open. A woman's eyes had a softness to them that I couldn't explain.
I began to see how a woman with a baby in her arms or a woman in love had a softness that made her beautiful. Her brow had to add to this beauty, not overpower it, abstract from it or absolutely disregard it.
In fact, the brow was the final piece; the deciding factor. The scales could either go one way or the other.
The Brow Can Make or Break Your Beauty
Some women were lucky enough to have such an innate softness that it didn't matter what their brows looked like. However, 99% of women are dependent on their brows to perfect them.
I moved without a doubt. I could see the beauty I was creating, how it differed from every other artist and my business was booming. All Women – mothers, daughters, sisters wanted the BEAUTY, not just the brow I was creating.
Isn't it amazing?
You will now begin to see why when you choose to train with a brow company, it isn't about brows. In fact, so much of what you learn must be about beauty.
"It isn't about how the brow looks, but how the brow makes the woman look." My quote here.
A breathtaking brow transforms a woman. Whether you are naturally restoring her brows, designing them or in some cases recreating them, ultimately the result must always be transformational with the purpose always being in the forefront of your mind. To learn how to create this is an artistic endeavor that first takes honesty. An honesty of seeing that leaves you wanting more, to learn more, to understand more and then comes the knowledge.
This knowledge is the Natural Brow Restoration and Design System™, a fourteen-year endeavor that will leave you longing for more.
As you plough through the system you begin to realized you have never considered there could be so much to learn and love about mastering natural brow restoration and design. It's almost inconceivable that you need to evolve as a woman so you can produce the world's most beautiful brows. In fact, what you need to do is simply get out of your own way.
Knowledge is Power
With the knowledge, the cutting edge knowledge, you begin to slowly experience how profound creating beauty really is. Remember, we first need to forget about the brows, they are not the key ingredient here. There is so much more before you can begin to understand what "The System" comes from and consist of. Then come the "Aha Moments" when the light bulb goes off and you begin to see.
Amazing!
Your world changes and you enter a completely new level of understanding.
The profound principle the world's most famous designers embrace is inspiration. Without it, you are left trying and yielding to old ideas and old beliefs.
It is the pioneers of inspiration, not designs that break down the old and create the new. Inspiration is the foundation of your training and you need to be in the company of those who understand and live this principle if your calling is to create a business known, loved and sought after for its brow mastery.
So let's consider the ordinary woman, who arrives at your salon/spa only to let you know, without any doubt, that her brows don't grow.
You look at them and she tells you she hasn't touched them for months. Someone suggested she visits a new artist in the area who is specializing in The Natural Brow Restoration and Design System™ and this happens…
Brows by Wendy Spicer, Jasmine Beauty Therapy, Ballarat, VIC, Australia – a Brow Artists International certified salon, trained and mentored by Elle Wilson
This brow makeover was a life changing makeover. Her beauty was unleashed and the client is now more confident, more outgoing and happier for it!
Over and over and over again, clients came to me because I knew how to give them what they wanted; what they really wanted.
Imagine microblading or tattooing a client's brows while that client's friend has her own natural brow regrown by someone using the world's most cutting edge natural brow restoration system. Wouldn't you be cringing?
What stands out here, in Wendy's work, is how soft and how subtle the brow is, the young woman is forever grateful and the referrals are rapidly flowing in.
Understanding the beauty behind the world's most beautiful brows takes a willingness to change, to see the power of softness and how it can change a woman. It takes a willingness to enter a soft space within as you begin to produce beauty. The two go hand in hand.
Anyone can create a system. However, can anyone take you into their care and show you how to become the artist you have within you and inspire you and train you to produce the world's most beautiful brows?
This isn't a mystery. This is a true understanding of how the universe moves, how beauty moves and how it is created. It took decades to come to this and now I am sharing it… interested?
If you said yes, let's talk. You can set up a free phone consult right now by clicking this link.
I know you want to make a difference and that difference starts with becoming part of the Brow Artists International family. Set your appointment right here and learn how you can be on your way to creating the world's most beautiful brows.