How to Update Your Look With Makeup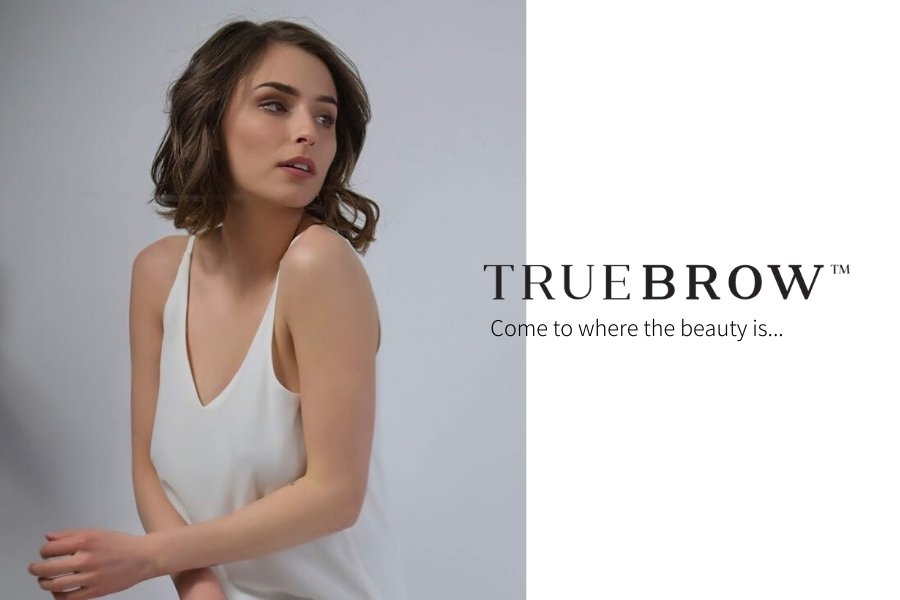 By Michelle Bouse
Every season, every cosmetic line adds new colors & trends. So many people say to me, "I'm bored with my look and would love to change it, but I could NEVER wear those colors they advertise." Guess what? Yes they can and with a few tips, you can teach them how. Offering mini makeup sessions or complimentary touch ups after service is a great way to sell product and educate/update your clients. Change of seasons is the perfect time to create a promo for your clients like, "Update your Look for (season)" or "Ask about our FREE Seasonal Makeovers."
EYESHADOW
Offer a quick eye treatment and review/apply a basic neutral eye application for their eye shape.
Ask your client which colors they would like to try. (If you carry seasonal makeup this is a great way to upsell – ALWAYS apply the product(s) you want to sell, on the client).
Show them how adding a bright blue, lime green or grape color into the neutral application mutes the bright spring color, but brightens the neutral eye colors.
Tip: Think of it as a drawing crayon. It's a combo color and they are mixing the palette right on the eyelid by blending the two colors together. For example: lime + browns = moss green tone.
EYELINER
Another easy way to brighten and change the eyes is with eyeliner.
Adding a soft dark shadow under the lower lash line is complimentary and flattering.
For instance, if the client has green eyes a deep plum eye shadow under the lashes would pop the eyes. Or blue eyes with a navy or denim blue will make the eyes appear bluer.
Try adding a colored into the upper lash line to create different shades. For example, a plum shadow into a dark brown eye pencil is gorgeous.
You can also add shadow just to the outer corner of the eyes and continue blending it up into the crease for a bright smoky eye with a pop of color.
Tip: Adding eye shadow on top of a pencil, gel or liquid liner creates dimension. Smudging the added color will blend the two color tones.
CHEEKS
Try changing the client's normal cheek color by adding a brighter tone on top of the every day color.
Blend two colors together on a tissue and then apply to cheeks for a new tone.
I love to add a cream blush under a powder tone. Not only will it add dimension it adds a natural "blushing" tone.
Suggest adding a light shimmer tone to the tops of their cheekbones. It will intensify and brighten the cheekbone.
Tip: Adding a rosy color into any skin tone creates a healthier, more youthful glow.
LIPS
I don't think I ever use one lip color on a client when I am doing their lips. I use a minimum of two colors.
Suggest the client add a lighter or dark lipgloss on top of their every day color.
Add a brighter lipstick on top of a neutral lip color.
Wear only lipgloss.
Try a long wearing stain.
Remember, if they don't like it the lipcolor is easy to wipe off and try again.
Tip: For a lighter look try suggesting a tinted chapstick or line their lips with a liner the same color as their lip tone and follow with chapstick. Easy and hydrating. Or try going BOLD.
NAILS
Trends are always changing and nails are a great way to try new tones/colors.
Have magazines or samples of latest colors you have available.
Photos of current seasonal trends and examples make decision making easier for the client.
Wear the style yourself. Clients will notice.
Tip: Think outside the box. Shaping, color combo, ombre tones and embellishments. Holidays & a season change, is the perfect opportunity for an upsell or add on. Think about combining a treatment while another service is occurring. Mani/Pedi during a facial.
One of the BEST ways to inspire services, sales and new looks is to model them yourself. Every time electric blue mascara is popular, I wear it. Everyone notices, loves it and buys it. The result is I sell out of the product. Same with eyeliner, lip gloss, nail polish etc. I do this every time I carry a new product. Be an example of what your clients can aspire to.
If you have a makeup line or would like to start carrying one, transitional seasons are a great time to introduce cosmetics to your clients. A lot of cosmetic lines offer seasonal special promos or starter kits that include popular seasonal palettes. Even if you just introduce one product like an organic lip gloss, make sure to put it on your clients before they leave. Sending them out with a small sample for another application after they leave you or for touch up also is a good idea. Ask questions about what they wear every day and add a suggestion to brighten/change their look. Sometimes less is more. But the right more makes a BIG difference. I have found a new beauty product always brightens anyone's day!
About the Author
Michelle Bouse is a Celebrity Make-up Artist, Esthetician and one of our very own Brow Artists International artists. From Oscar nominee Virginia Madsen and Jeff Bridges to Richard Thomas, Daryl Hannah, Adam Carolla and "Punk Rock" icon Henry Rollins, Michelle has accumulated many famous faces in her portfolio. After becoming a celebrity makeup artist in 2001, Michelle has rocketed to the top of the entertainment makeup scene, having worked on many films as well as episodic television.