First Nigerian TrueBrow Member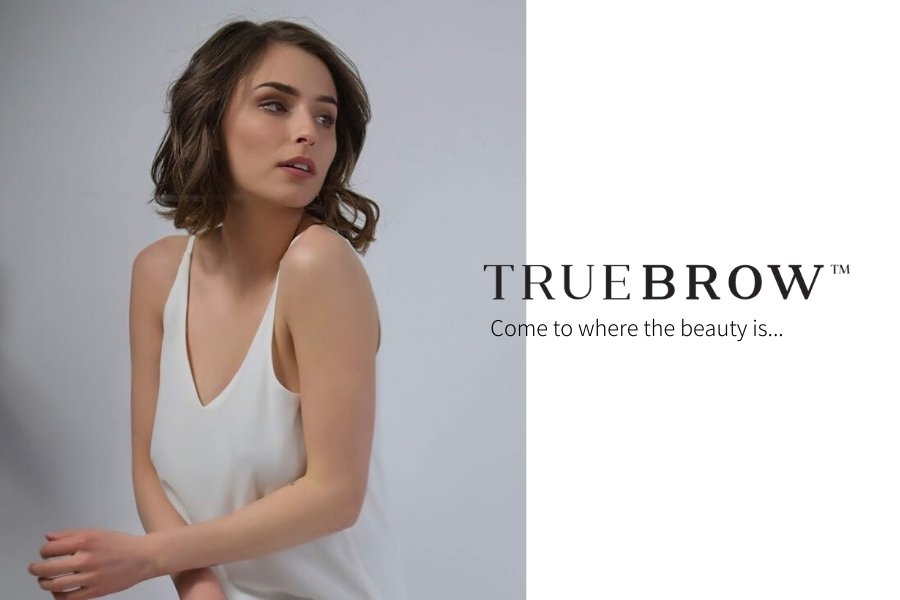 Brow Artists International in Nigeria… meet Omegie Nsofor.
In Nigeria, the makeup industry is blossoming and people are getting more aware of how brows frame the face. As a makeup artist in Nigeria, It is important you know how to draw on perfect brows when doing makeup for your clients.
So for birthday celebrants and brides they get the chance to have 'beautiful eyebrows' for those special occasions.
I had been on the hunt for an eyebrow artistry course. I had earlier done a course and learnt to tint, wax, thread and tweeze. What I did not realise then was that I had not known the WHY and HOW.
Luckily for me BAI had just commenced their online course and I registered as soon as I was able. With the online training and weekly live classes I receive I am able to offer each and every one of my clients a brow design specifically for them.
This gives me quality training that enabled me take my artistry to another level. As a wife and mother to two girls it was important to me that in my business I excel in my passion to always give quality service to my clients. I would love for my girls to see how women can build a business through empowering other women with something as simple as their brows.
The level of professionalism that BAI gives me also sets me apart. With our standards with regards to hygiene and sanitation which ranges from ensuring you wear gloves, proper sanitizing of instruments and general arrangement and disposal of items gives each client a sense of safety.
Since my brow artistry course I noticed a trend of ladies not having hair/so little hair at the tail end of their brows. When asked why, they informed me they normally would take it off and just use a pencil so as to get the arch.
Educating these beautiful women on hair growth, how to shade and to put down their brow shapers or tweezers is important to getting the Brow Artists International Ultimate Brow™.
My clients who come to me normally come out of curiosity. They can see something different in the brow detailing. I have had a client ask me "what is so special about the brows you do?" and I smiled answering "my training ". This training gives me the confidence to realise that no brow is too complicated or difficult to handle.
I always explain to them that this brow design is not a quick fix and it cannot be rushed. We go over what their expectations are and what the reality is. Something they always tell me am "I really love the fact that you never rush your work, I am very particular about my brows and the way you give attention to it, makes me confident in your work".
It is such a great pleasure when they open their eyes and see the final work. Until I did my Brow Artists International course I never had people say " WOW " after I worked on their brows. My clients tell me how great they feel when they wake up and actually have brows that do not require excess shading or pencilling.
So here I am in Abuja, Nigeria changing women's brow one at a time and yet connected to a strong network of dedicated and passionate brow artists all over the world.
To discover more about the Brow Artists International Natural Brow Restoration and Design System™ and locate a brow artist near you, click the link below.