How Thyroid Disorders Cause Eyebrow Loss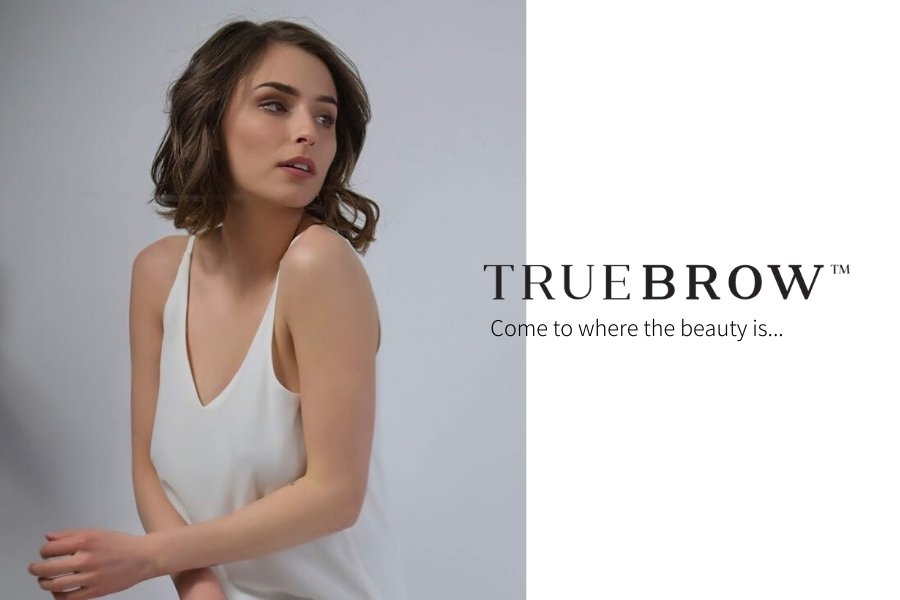 Did you know that women are five to eight times more likely than men to have thyroid problems and that one woman in eight will develop a thyroid disorder during her lifetime?
These numbers are nothing to sneeze at and they are growing.
If you're wondering what this has to do with brows, surprisingly a lot. It is quite common for women suffering from thyroid conditions to watch their brows lose their fullness and thin out especially at the outermost part of the brow.
Prevention works the best here however for those who are suffering there is hope.
Let me tell you a story…
Seven years ago, much to my surprise I found myself with an overactive thyroid. Not just a little overactive but five times overactive, this was serious. I had always felt in touch with my body so when the doctor called and asked me to come back in for a chat, after my normal blood work, I felt a little stunned.
My doctor was somewhat alarmed and I noticed this tiny fleeting thought cross my mind, this might be serious. In my normal fashion I had to think it through. I had never taken a doctor's word as gospel nor anyone else's for that matter. I have an enquiring nature and was taught from a young age, "Don't believe everything you see and read." So, it began, what did this mean and first and foremost what could I do to make a difference? Where is my thyroid gland? What does it look like and why has it gone totally nuts? All these questions were racing through my mind.
As a Gemini this is quite common, not only was my thyroid overactive but my mind was racing. I must confess I have been known to have an overly busy mind, especially in times of crisis. It is a Gemini trait and as many of my Gemini friends would know, keeping the mind quiet at a time like this is challenging.
I went from the initial anxiety driven thoughts of "Was I going to die? Did I only have days left or was this curable to let's take control and do the research". After all, I had never been called back by an anxious doctor before. I had absolutely no idea about the power of this little gland to create havoc to one's body and as I was soon to discover, ones brows.
The doctor filled in a referral to an endocrinologist and sent me on my way whilst wagging his finger and telling me I had to make an appointment right away.
As I left the doctor's office, I realised it was serious but I was not going to die. I decided on my normal plan of action whenever health was an issue, off to the naturopath, herbalist or kinesiologist and if all of this failed a visit to my medical intuitive, Carmel Bell who knew everything about everything.
Western medicine, as you can clearly see, is not my first choice toward healing. I am not against it at all but I like to keep my options open. My strong belief in the body/mind connection and the body's ability to heal itself has been, for many years, my driving force.
I began researching my newly discovered condition there it was, the symptom every woman fears, thinning of the eyebrow. My heart sank, I rushed to the mirror and gave my brows a complete once over. I drew a deep breath, all was not lost, however as a highly respected Brow Artist this was not good news. The mind was now in overload, medication was one solution but I knew I wouldn't be satisfied with this, I needed to know how this happened and why. The body was telling me something, trying to correct itself and I had not been listening.
My then dear friend Toby and now beautiful husband was dropping in for dinner that evening.
As usual my overactive thyroid and I rushed around to prepare. There was much to do before he arrived, I had to finish up a few of my beautiful brow clients, kiss my staff good-bye, shut shop, race to the organic food store and cook dinner. Phew!
Toby arrived and as soon as we saw each other I was off, my words stumbling over each other. In his normal, calm tone he asked me to kindly repeat myself…slowly. After spending another sweet evening together I shared with him my fears, I left out the part about my brows of course, that just didn't seem important enough to share with a man.
Right? I think he would be more concerned about my racing heartbeat than my brows.
A few hours later Toby mentioned a few years back he had connected with a researcher/doctor who apparently had his own theory about the thyroid. I was all ears and wondered why he had taken this long to give me the solution to my problem. Always ready to say yes to him my racing mind just wanted to fix this inconvenient problem, I was too busy to be unwell after all. As soon as he began to speak about Ron, I felt it in my body, this was good.
Over the next few days I found myself with Ron's book in my hands. Dr Ron Rosedale was about to change my life… and my brows.
As I began reading Ron's book it blew my mind. I have since had the pleasure of connecting with Dr. Ron personally and he is not only an extraordinary researcher and scientist but also a delightful and heartfelt human being.
I began to see how every morsel of food I chose to eat had a direct effect on my health, especially my hormones, my thyroid and my ageing. Food itself was my way back to health.
I decided to take the health of my thyroid into my own hands, making some drastic changes.
The first three weeks were a little tough, nothing I couldn't handle, of course, after all my brows were at risk. I began, over time, to feel better with consistent monitoring and dedicated care from my numerous practitioners I was medication free and my thyroid was normal. I found another bonus in all of this, my overall health had improved 100%.
Taking control of my health, my ageing and my beauty empowered me beyond words and to this day I love and use the Rosedale Diet. It has changed my life.
For those who want beautiful brows there are now real and scientific answers at your fingertips. Love taking care of your health and your bodies, investigate what the pesky little HORMONE is that controls your thyroid, your weight, fat burning, plus hundreds of other important functions in your body.
Just one more thing, I love sharing my wins with you in the sharing I get to give you everything that has transformed my life and in turn watch and participate in you transforming yours.
Live your life as though there is no tomorrow.
Love
Elle x
Find the link here to The Rosedale Diet.