GET AN IN-PERSON MASTERCLASS VALUED AT $1,999 FOR FREE
LIMITED TIME ONLY
Train with the brow company that has saved 2.8 million natural brows
(and counting!)
The world's first Natural Brow Design and Restoration Program that has trained the industry's top 1% natural brow professionals.
Say goodbye to…
Brow courses that leave you feeling inadequate and still searching for more
Say hello to…
the LAST brow program you'll ever need

TrueBrow™ is the best investment I've made in my career.

FREE IN-PERSON
MASTERCLASS
A hands-on session with a world class TrueBrow™ Trainer valued at $1,997
START OR GROW YOUR
BROW BUSINESS
You are never alone – have direct access to Elle Wilson and her team of Business Coaches and Social Media Experts.

LIFETIME SUPPORT
Be a part of an international community of natural brow specialists and trainers that will be with you every step of the way.

YOUR OWN
BROW COACH
For an entire year! You'll have access to weekly Live Online Brow Coaching Classes for those tough brows you need help with in-salon.
100+ HOURS
of pre-recorded brow coaching classes. Get inspired and gain the confidence to solve over 92% of brow challenges other professionals deem impossible.

FREE IN-PERSON
MASTERCLASS
Create the career and business you've always dreamed of – eliminate the competition, attract quality clients, and build your waiting list!
Why TrueBrow™ is the only brow course you'll ever need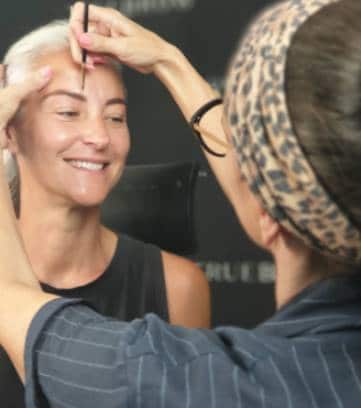 Block Title
Acquire a timeless set of skills and strategies that will allow you to build a strong and sustainable business
Never worry about your
competition again
Too many brow "experts" in your area? No problem. You'll become the most sought after natural brow expert in your location with TrueBrow™. We'll show you how.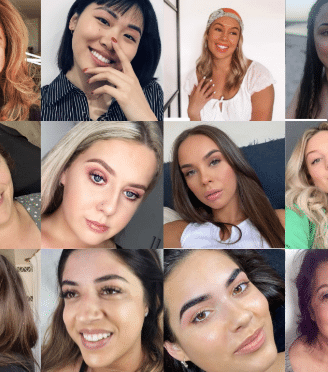 Enjoy the waitlist of
your dreams
Book out weeks or months in advance with clients excited to receive a TrueBrow™ treatment from you every 2-4 weeks.
Direct and continuous
access to the experts
Acquire a timeless set of Belong to an empowered community and have access to TrueBrow's creator, world class Trainers, and experienced Specialists, who will offer you guidance and support at each stage of your training and business operations.
Never Solve 92% of brow problems
Begin the most rewarding phase of your career and deliver stunning results to people with all kinds of brow challenges—especially to those who have lost hope.
Incredible Brow Transformations by TrueBrow™ Students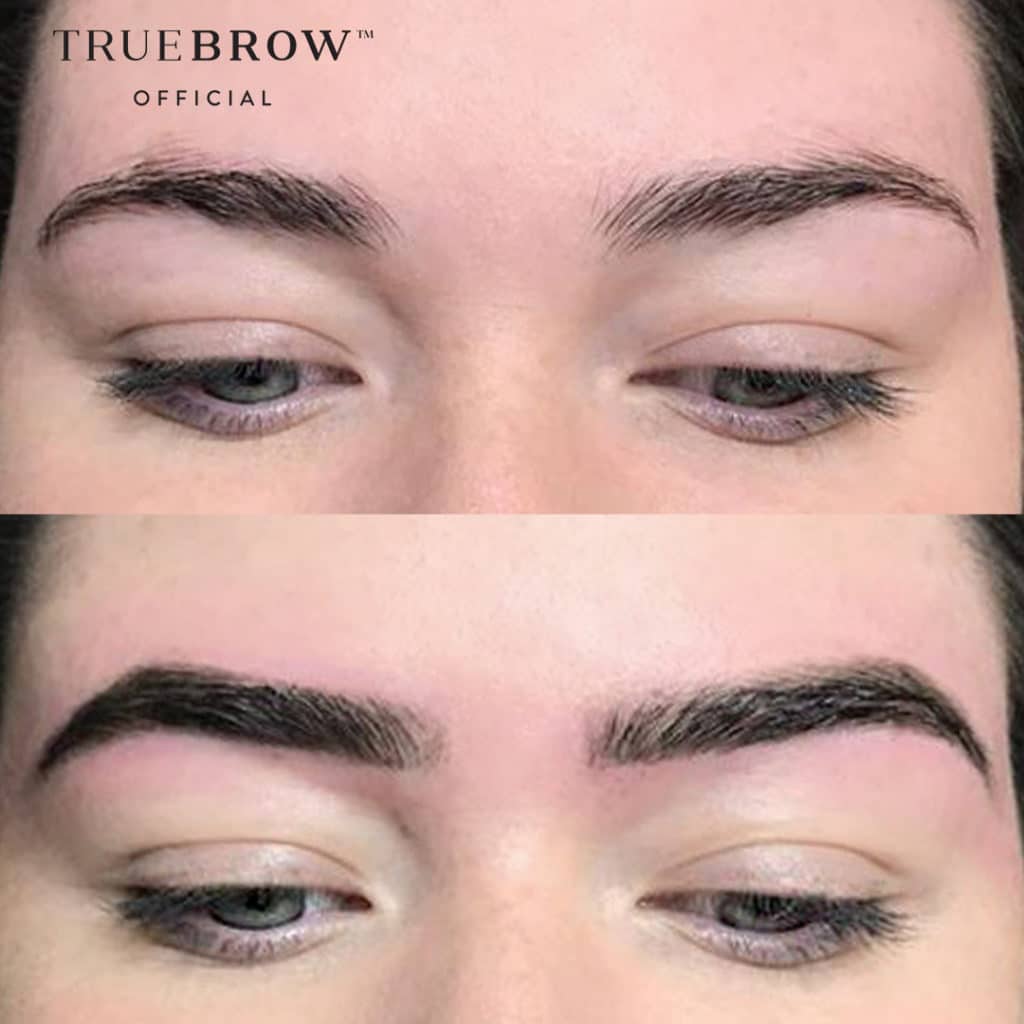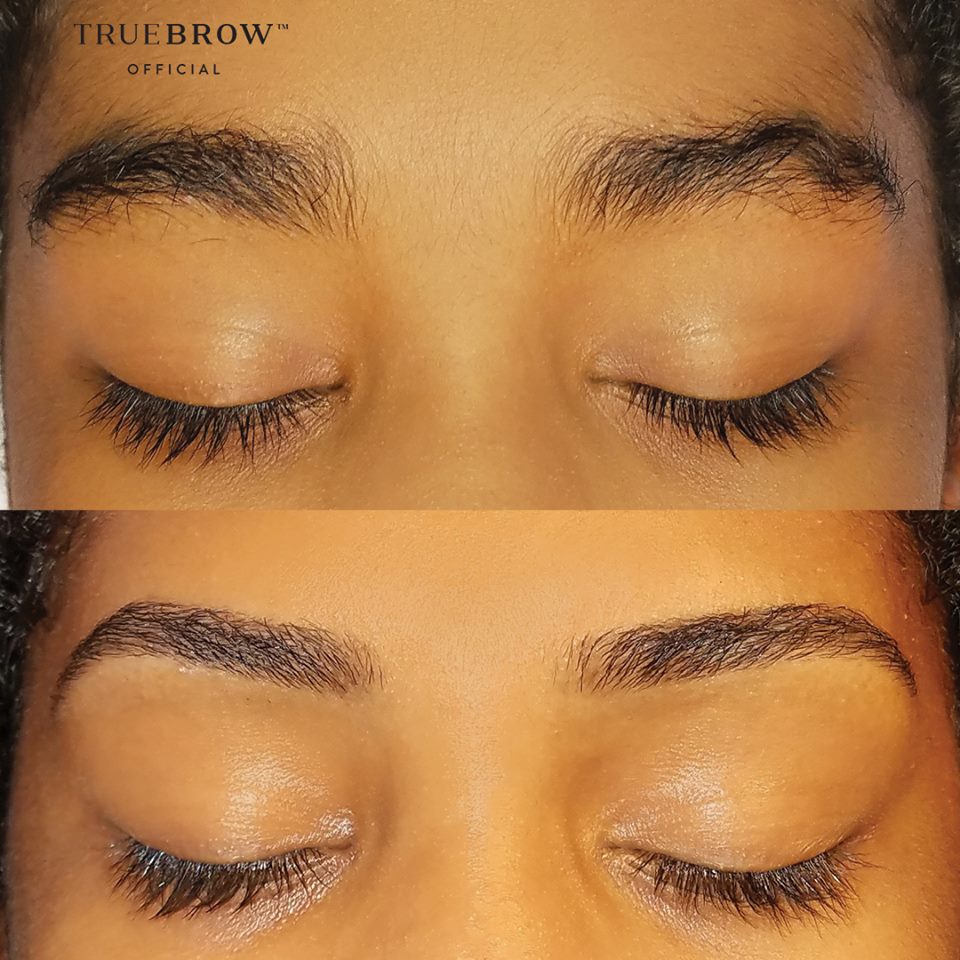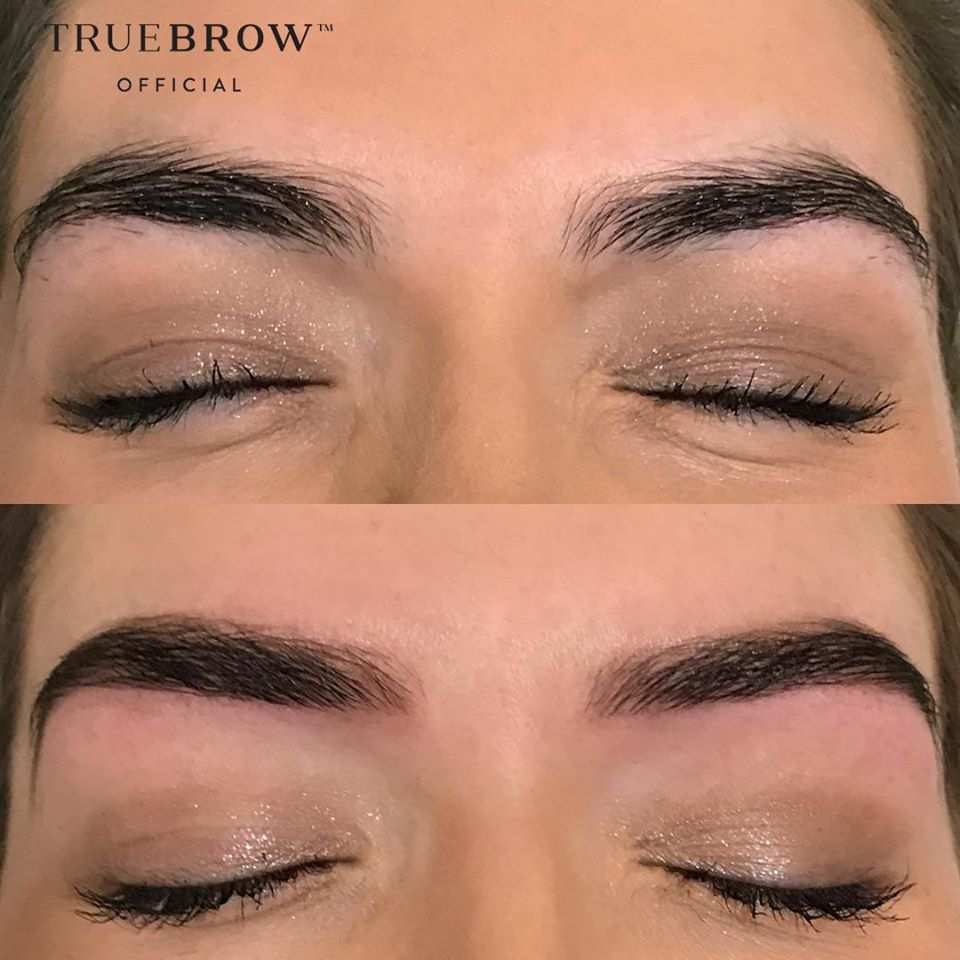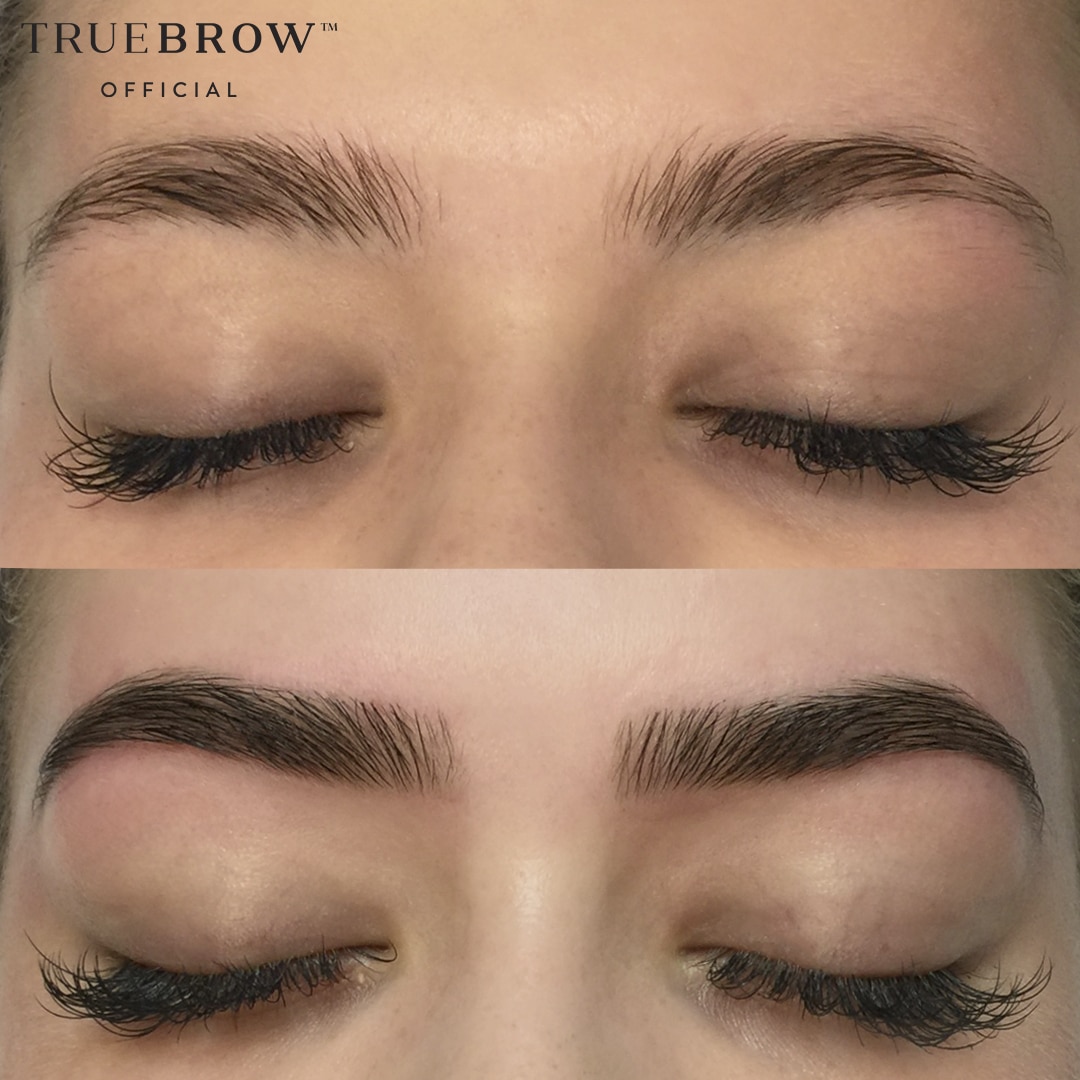 Brow or Lash Sole Operators


TRUEBROW™ IS FOR PASSIONATE WOMEN LOOKING TO…
01
Upskill and add natural brow design and restoration to their expertise

02
Stand out from competitors with a high-end in-salon brow treatment
03
Gain specialist status and become the natural brow expert in their location
04
Grow, expand, or transform their business


05
Diversify their skills and expand their offering

06
Enter the beauty industry and build a high performing brow business with confidence and ease

When it comes to brow skill, TrueBrow™ International requires absolutely no prerequisites. We teach you everything from start to finish. Salon owners with teams can contact us at [email protected] to avail of our special corporate packages
Important
Requirements and regulations vary per city, state, province, or country. Please ensure that you check the requirements and regulations in your local area prior to proceeding with your enrolment.
My TrueBrow™ Success Story
Because of TrueBrow™…

I was able to leave my kindergarten job and open up my own shop doing what I love.
Samantha Keller
Samantha Keller (Emerald, QLD, AU)
Gold TrueBrow™ Specialist
With TrueBrow™ since 2016
Ultimate Beauty Cartel

Some days I have to pinch myself. I was a kindergarten assistant and a part-time lash technician. After I got married and with my children not babies anymore, I started a look around for what I thought at the time was going to be a service I could offer women of Central Queensland and considered Cosmetic Tattooing.

In my search for a course, fate and the universe would have it I came across Elle Wilson and TrueBrow™. Super impressed with the amazing results and reviews, I booked myself a phone call with Elle. Needless to say, there was going to be no tattooing going on over here and I began the TrueBrow™ online training in 2016. Little did I know, this was going to set me and my business up, resulting in having to leave my kindergarten job in 2017 and go full time in my home salon only 14 months after I started studying TrueBrow™.

The TrueBrow™ education and business programs pushed me to grow further and in 2018, I opened into a shop front space.
Kacey Demarest
Eyes Kacey Demarest (Watford City, ND, USA)
Platinum TrueBrow™ Specialist
With TrueBrow™ since 2015
Ultimate Beauty Cartel
In 2015, I was managing a motel in North Dakota and absolutely hated it. I was looking to become an eyebrow threader when I came across TrueBrow™. I paid for my first class and was hooked! When I moved to California, my finances changed but I was able to put my tips together from working as a barmaid and pay for my first hands-on Masterclass in Texas. I was blown away by Elle and what she was teaching us because I had never heard somebody talk about real, natural, authentic beauty before.

Since starting my TrueBrow™ journey, I graduated from cosmetology school, took my state board for licensing, and transitioned into an Aesthetician. I have since attended a Masterclass in Vegas and an Advanced Masterclass in Seattle.

Money issues were a big part of my journey. I struggled a lot. I bartended and put whatever I had left of my school grants into my TrueBrow™ education because I knew it was going to benefit me and I wanted to focus on it.

Today, I am back in ND and have people lining up for my services. My clients skip the free consultation and want the service right away. Our feelings about our beauty have been compromised by trends and fads, and women are so excited to have something offered to them that is authentic, genuine, and mindful.
Because of TrueBrow™…

I was able to pay off my debt and started saving for me and my children. Now I am able to significantly contribute financially to my home and family, and that's a big deal for me.
Because of TrueBrow™…

I am seeing dramatic changes in my work, the way I look at brows, and in my confidence. I honestly believe in TrueBrow™ so much that I KNOW I am going to be successful.
Samantha Keller
Samantha Keller (Emerald, QLD, AU)
Gold TrueBrow™ Specialist
With TrueBrow™ since 2016
Ultimate Beauty Cartel

My journey with TrueBrow™ began in October 2018 – I came to Elle dissatisfied with previous eyebrow courses I had attended. Elle welcomed me with open arms and since I had luckily signed up days before her Perth Masterclass, I completed my online modules and was face to face with her days later.

I initially felt SO out of my depth, I had never seen a group of passionate Beauty Therapists so dedicated and invested in "saving the natural brow" and creating the perfect brow for each individual woman. I immediately knew I was exactly where I needed to be – and quickly learnt that everything I had learnt during my Diploma about brows needed to be thrown out the window.

TrueBrow™ isn't just another brow course – it's a sisterhood, an authentic brand, a natural design based method of achieving beautiful, feminine, soft brows.

I recently attended my second Masterclass with the talented TrueBrow™ Trainer, Rachael Mezzatesta of Once Upon a Brow, and the fire inside my belly was reignited. I jumped back on my Online Live Brow Coaching Classes, went through all my online modules again and have been consistently practicing on paying models every week. I have immersed myself in TrueBrow™.
Jai Norris
Jai Norris (Thornton, NSW, AU)
Silver TrueBrow™ Specialist
With TrueBrow™ since 2019
UJai Norris – The Brow Specialist
I began training with Elle and TrueBrow™ in 2019. Since then, I've had 5 months off in that time, but my eyebrow skills still improved. We do weekly brow coaching classes to constantly improve our skills. I thought I was great at eyebrows before I trained with TrueBrow™ but my skills are now 100% better.

The technique we are taught is just amazing! I used to charge $30 for a tint and wax, now I charge $79 for a design and $55 for maintenance. The increase in the hourly rate has increased my revenue so much. Everyone loves how natural their brows look and are just amazed that they can walk out and not be embarrassed about their eyebrows being too dark or stained.

To be honest, I was a bit worried about spending that much money on a course I didn't know much about, but Elle is absolutely amazing and such a beautiful soul. We're like a TrueBrow™ family and all help each other out and refer customers who contact us from different locations.
Because of TrueBrow™…

I was able to pay off my debt and started saving for me and my children. Now I am able to significantly contribute financially to my home and family, and that's a big deal for me.
TrueBrow™ 12-Month Brow Specialist Program
The TrueBrow™ mission is rooted in upholding the integrity of a woman's natural brow and the commitment to saving the natural brow through skill-based and non-invasive brow design and restoration. The Brow Specialist Program will equip you with the knowledge, skills and techniques, and support to confidently transform and restore almost any kind of brow naturally, regardless of its condition or history.
Why 12 months?
The Brow Specialist Program was not only created to provide you with skills and techniques, but designed to instill in you the discipline and practice that is essential in solving over 92% of brow challenges that other professionals simply avoid, and in building or growing your very own business. The program consists of comprehensive training in natural brow design and restoration, weekly hands-on coaching, constructive guidance from Elle Wilson and the TrueBrow™ network of experienced trainers and specialists, a front row seat to hours of brow restoration and transformation sessions, and free business coaching.
What's included in my investment?
World-class brow training with industry leaders and experts in natural brow design and restoration.
01
BONUS: Practical In-Person Masterclass valued at $1,997 – Yes, that's right. Absolutely free and we guarantee you'll love it! Receive in-person coaching from the trained eye of a world class TrueBrow™ Trainer, who will observe, correct, and help you develop your skills and techniques. Get the guidance you need to implement all you have learned in your online courses and weekly brow coaching classes
02
24/7 Online Access – Your entire online brow curriculum is available for you to access 24/7 and filled with everything you need to create, transform, design, and restore the most beautiful brows, solve over 92% of brow challenges, and become the go-to natural brow specialist and salon in your location.
03
Your own Brow Coach for the next 12 months – Enjoy access for an entire year to hands-on Weekly Live Online Brow Coaching Classes with Elle Wilson (Creator & Principal Trainer) and Sabrina Ehlis (USA Head Trainer). Interact in real time with your Trainer and receive hair-by-hair feedback and guidance on the brows you are currently working on in-salon—the most important brow work of all!
04
Access to the TrueBrow™ Video Library – Gain access to 100+ hours worth of recorded Brow Coaching Classes to watch on-demand. You will get a front row seat to all the action. Watch as Elle Wilson works hair-by-hair on some of the most challenging brows to restore and transform them. Get an insight to her thought process as she walks you through her approach and techniques. Plus, she answers the most common questions from her international students.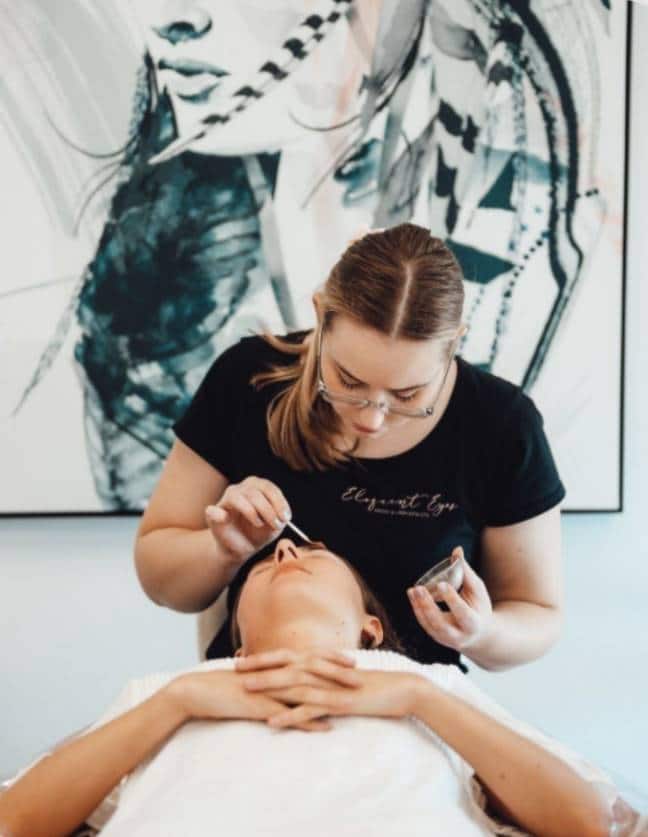 05
TrueBrow™ Specialist Status – Earn your coveted TrueBrow™ Specialist status by completing and passing two TrueBrow™ Assessments, which will be personally reviewed by Elle Wilson. Your Specialist Status will establish you as the go-to expert in natural brow design and restoration in your location. It will also secure you a spot in the TrueBrow™ Directory, where potential clients can look for you
06
Listing on the TrueBrow™ Directory – the brow directory women trust – All of our specialists and salons and their current Specialist Status are listed in the TrueBrow™ Directory where potential clients can find them. Starting with Bronze and all the way to Platinum, your Specialist Status will show your dedication, growth, and journey with TrueBrow™ and assure them they are in the best hands
07
Your own website on the TrueBrow™ Directory – Aside from appearing as a listing, you can also have your very own complimentary salon page in the directory. If you don't have your own website yet, your TrueBrow™ Salon Page can serve as your official site that you can link to in all your marketing materials. This will save you the time, effort, and money you would've had to put into building and maintaining your own site.
08
Belong to the TrueBrow™ International Community – TrueBrow™ prides itself on uplifting women and creating a healthy and inclusive community. Being a part of the TrueBrow™ family means feeling inspired and motivated by like-minded individuals, and being constantly surrounded by confident, supportive, and dedicated women.
FREE 12-month Business Coaching & Mentoring from industry leaders
01
BONUS: TrueBrow™ Branding Course valued at $497 – We know that starting a business can be daunting and want to give you the tools and resources you need to build a solid foundation. With your investment you will also get Elle and Toby's Branding Course for free. In this course they will teach you how to set the vision for your business, understand your brand's values and principles, and establish your brand's voice and personality. The goal is to create an authentic brand and be able to confidently market it on your online platforms.
02
BONUS: Business Coaching & Mentoring – With a combined 50+ years of experience and expertise in the industry, receive the support, guidance, and mentorship you need to build a strong, healthy, highly profitable, and fulfilling business. Consider all your questions
03
BONUS: TrueBrow™ Business Strategy – We've done the work for you, all you have to do is embrace the tried and true strategies and implement them in your business. The TrueBrow™ Business Model will teach you how to market your skills and your business effectively to attract quality clients, build the waitlist of your dreams, and grow your business exponentially. Our goal is to help you understand your mission and embody your purpose, and transform it into a healthy and profitable business.
04
BONUS: Complete Marketing Strategy – Launch your business and marketing strategy in just 8 weeks. We've mapped it all out for you and will guide you step by step through the process of navigating digital marketing, planning your content for social media, pricing your services, tracking your training progress, and so much more. Complete with tips from Elle and access to pre-written content and ready-to-use images.
05
BONUS: Powerful Business Tools – Have access to TrueBrow™'s business portal filled with easy-to-use end-to-end business and planning tools and training. Learn how to measure your marketing activities, plan your promotional packages, manage your business's cash flow and bill payments, and so much more.