Stop making embarrassing mistakes with your clients' NATURAL brows!
Download your free brow arch guide now
Feel the confidence and the excitement of knowing how to work on your client's brows with ease.
Make better decisions and create beautiful, natural brows.
Discover...
Exactly what you must stop doing to your client's brows
The myths that have been damaging the natural brow for decades
How to change your brow work in just 7 minutes
Grab your free
Brow training
---
Forget trying to recreate the
"Instagram Eyebrow" and begin using Elle Wilson's top 3 brow secrets
to create the perfect arch for
ANY natural brow.
STEP TOWARDS TRANSFORMING NATURAL BROWS
LIKE A PRO
Get Your Free Brow Training Guide created by award-winning, international Brow Master and creator of TrueBrow, Elle Wilson.
avoid mistakes when creating the brow arch
The brow arch is one of the most important parts of a woman's brow. When misplaced even slightly, it can distort her entire appearance.
Are you ready to learn how to avoid making this mistake with your client's brows?
2 PARTS OF THE BROW THAT GIVE AN INSTANT EYE LIFT
The myths that have circulated for decades about brows have left beauty professionals often looking towards fads and short term fixes; with no real fulfillment. Your first step to discovering how to honour a woman's natural brow begins with your FREE Guide!
WHY DRAMATIC ARCHES ARE A BIG NO FOR NATURAL BROWS
A woman's brow is so powerful. It is a huge responsibility for a beauty professional. Dramatic arches have left women looking harsh and unapproachable. Let me help you make a real difference to your client's natural beauty. She will thank you for it!
Let me help you find the 'brow expert' within you...
"Discover how to create the perfect brow arch for your clients in this FREE GIFT Guide created by me, personally, just for you! I want you to feel the joy of realising your inner potential!"
Elle Wilson
Creator of TrueBrow™
WHY PROFESSIONALS LOVE TRUEBROW™
Watch this Video. Feel the Passion.
---
Discover what makes these beauty professional fall madly in love with their new skill; how it has changed their businesses, their life and their career.
Join us #savethenaturalbrow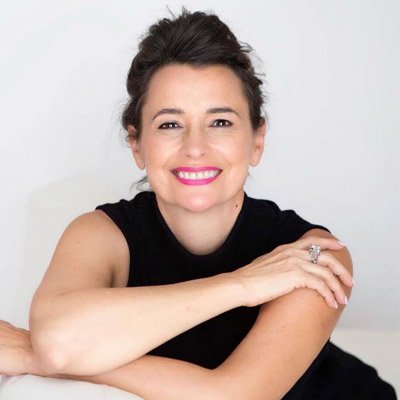 Every beauty professional can become an expert in brows
She deserves the joy and rewards of seeing her creative process come to life.
It's my mission for every woman whose passion it is to create the perfect natural brow to achieve her dream!
Elle Wilson
Creator of TrueBrow™
CREATED BY OLIVIA DEPIS @thenaturalbrow.yeg
Get Ready to Start Your Brow Business
with
TrueBrow™
---
Olivia is one of TrueBrow's brightest stars. As a new business owner, she offered only brows and even named her salon The Natural Brow. Bold?! Look at her stats... With NO PAID Marketing
Created by Whitney Hartmann @whitneyhartmann
TrueBrow™ encourages Creativity
---
Whitney Hartmann works with women of all ages and they love her work just like we do. She has designed her life and her business with TrueBrow™. She is proof that TrueBrow™ defies fashion, it is timeless.
Created by Sabrina Ehlis @sabrinabrowandskin
Stunning Natural Brows for All Women
---
Sabrina Ehlis, one of the world's top brow specialists, has proven over and over that 90% of women with damaged brows can have their natural brow transformed with TrueBrow™. Even when they believe it impossible...
As a training program, it really is the best training in brows you can find. I feel like we were taught to paint by numbers in beauty school, and, here, Elle trains us to develop a true artists' eye.
Alice Shieh
Bluebell Lash & Brow
AUTHOR OF THE PERFECT BROW ARCH GUIDE
Elle Wilson Creator of TrueBrow™
---
Hi, I'm Elle Wilson and I'm here to help!
In the next few minutes you are going to discover how to instantly improve your brows with confidence just like other professionals I have trained, worldwide. Their passion and love for a woman's natural brow is their beacon of light.
Join us as we create a legacy, a new vision, for the natural brow.
Come #savethenaturalbrow with us.
Your FREE 3-Step, Perfect Arch Guide is my gift to you. I'm here to help all beauty professionals uncover the secrets of the perfect natural brow.
Are you ready?
It is life-changing!!! Best support and I have been with TrueBrow™ from the beginning - almost 4 years. I can not recommend them highly enough.
Helen Shamsabadi
Perfect Pout
IT'S TIME TO EMBRACE THE KNOWLEDGE. GAIN THE CONFIDENCE.
start creating more beautiful brows now!
The ability to work with a woman's natural brow and design it to perfection has been a mystery for decades. For the past 7 years the industry has had the TrueBrow™ System and now you will have a precious piece of the puzzle to work with immediately!
Copyright © Brow Secrets International 2009 - 2020