Your TrueBrow™ Educators
Elle Wilson – Founder and TrueBrow™ Creator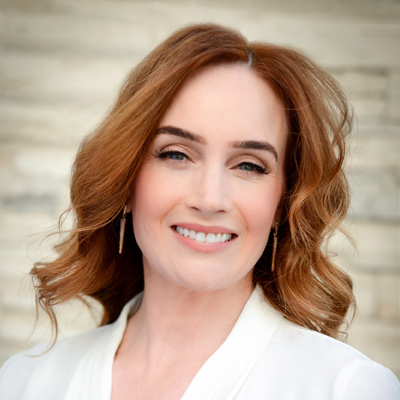 Sabrina Ehlis
Minnesota, USA
Sabrina has been a practicing esthetician in Minneapolis, MN since 2003 and has consistently sought out the extraordinary in our industry. Sabrina believes strongly that our values should align with the brands that we bring into our businesses and Brow Secrets International has more than exceeded her expectations. Sabrina has studied with Brow Secrets International since 2013 and became the North American Head Trainer in February of 2017.

It is Sabrina's passion to share with her fellow beauty sisters the magic of the TrueBrow System, as she believes saving the natural brow should be the number one priority of every beauty professional. Stepping into the TrueBrow training has given Sabrina the skill set to build a thriving brow business in the Twin Cities and become a highly sought after esthetician. It has enabled her business to differentiate from others by offering women, not only unparalleled brow design, but a premium brow product in the TrueBrow Collection.
"I truly found my extraordinary!" says Sabrina Ehlis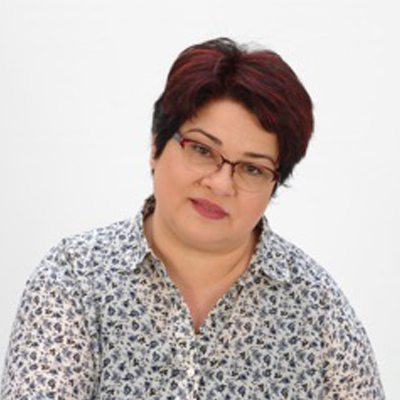 Laura Reichel
Virginia, USA
Laura Reichel is a spa owner and professional beauty educator in Northern Virginia, USA where she has been an esthetics professional for over twenty years. Her passion for the industry, devotion to continuing education, and quest for the right brand have guided Laura throughout her career, resulting in a successful business recognized across the greater Washington, DC area.
Laura started studying TrueBrow in 2016. Having found the techniques, products, professional assistance, and business support that expanded her love for eyebrow design and enable her career growth, Laura became a TrueBrow Endorsed Educator in January, 2019. The TrueBrow Program, focused on customers' natural eyebrows, is a unique and differentiating experience that Laura appreciates and fosters. The TrueBrow principles and the TrueBrow Collection are the comprehensive answers to the requests that have been made by a multitude of Laura's students.
As a TrueBrow practitioner, Laura has had the pleasure of delivering the TrueBrow experience to her guests. Now as a TrueBrow Endorsed Educator, Laura is eager to extend her passion, quality, and expertise by introducing the TrueBrow Program and the TrueBrow Collection to existing and new students.
Michelle Bouse
Burbank, California
Born and raised in New Jersey, Michelle Bouse moved to California in 1999, where she pursued a dream to become a makeup artist for film and television. As an in-demand professional, she has worked with many Hollywood celebrities. Looking to broaden her approach to beauty, she became a licensed esthetician and opened her exclusive spa, "Michelle Bouse's Beauty Boutique," which caters to Hollywood professionals in Los Angeles, CA.
Because of her experience in the Hollywood beauty industry (and celebrity eyelash clientele), she was recruited by American International to become their global lash application trainer, and travelled the world to train those who would be teaching others to apply high-end lash extensions.
Michelle was thrilled when she connected with Elle Wilson and her "TrueBrow System" four years ago. Michelle knew she'd finally found the system that would take her beauty business to a higher level and TrueBrow is the key to restoring and maintaining gorgeous natural brows.
Michelle's core belief is to bring out the natural beauty in everyone, whether it's a celebrity appearing in a multi-million dollar feature film, or a busy mom. She wants everyone that leaves her spa to feel empowered + beautiful… as they should.
Michelle has appeared on television commercials and national talk shows as a beauty expert, and is currently the spokesperson for "Juvilee," medical rejuvenation centers currently opening throughout the United States. In her spare time, Michelle sits on The Advisory Council for The Makeup Designory (MUD) in Burbank, CA and is a mentor for Kids Hope USA. Michelle loves inspiring smiles, giving back, and competitive ballroom dancing!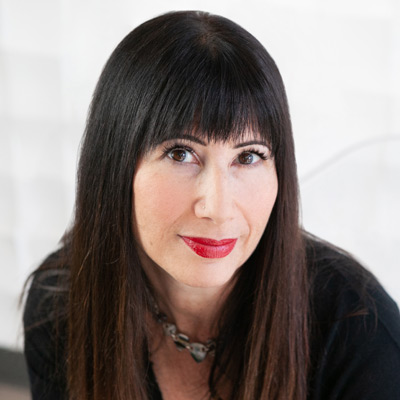 Caroline Loewengart
Colorado, USA
Caroline's art is her passion.
One of our first trainees, Caroline began her journey with TrueBrow™ over 6 years ago. She came in a lash artist who also did brow waxing, and grew to became the most sought after brow design specialists in her area. She is a licensed esthetician, certified master lash technician, and the first TrueBrow™ Specialist in Colorado, USA. Her dedication to her learning, continual mastery of the TrueBrow System and desire to elevate brow design skills across the industry make her an ideal TrueBrow Endorsed Educator and we are so proud to have her.
Originally from California, Caroline is now based in Colorado where she lives with her husband, their children and 2 sweet pugs. After 10 years in high tech as a Marketing Director for software companies, she chose to move toward a career that brought her more personal fulfillment, and those business and marketing skills still serve her well. Her salon, Caroline Rose Brows, is a TrueBrow Gold certified salon, 1 of just 3 in the United States.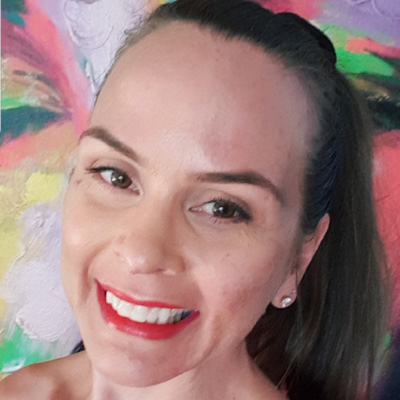 Sammy Lynch
Queensland, Australia
Sammy has been a makeup artist since 2011 and had so much trouble making women's brows look nice that she sought after a brow course.

She was booked in to do another brow workshop when Brow Secrets International popped up on her screen so she booked in a call with Elle and well, the rest is history.

Sammy has been a TrueBrow Specialist since 2013 mastering the skill set with extensive training and continuous learning. She has a passion for boosting women's confidence and transforming their appearance through the design concepts taught through Brow Secrets International. She loves the look of pure shock and happiness women have when they look in the mirror at their newly transformed brows. Some of Sammy's clients travel up to 2 hours to have their brows designed by her.

With a background of creativity from childhood Sammy grew up drawing and painting and has kept the art in her blood through makeup, brows and lashes.

In her downtime you will find Sammy either at the beach or in nature, 4 wheel driving, camping, eating scones at her favorite restaurant and spending time with her family. While she has a passion for beauty and well groomed brows and red lips she also loves to get dirty outdoors.

Sammy loves The TrueBrow System so much she is passionate in educating women to #savethenaturalbrow as there is nothing more attractive than a soft, flowing brow which is designed with a safe and effective technique that delivers a long lasting result.